5-10 Micron Calcium Carbonate Grinding Mill with 1 T/H Capacity
We got a phone from Pakistan, testerday, the customer said he want to process calcium carbonate powder with in 5-10 micron powder and he hope the capcpity of our
clacium carbonate grinding mill
can up to 1 t/h, he wants to process an calcium carbonate powder production line, because he was usually worked in calcium carbonate processing business, so he had already had a jaw crusher. Accoding to his demand, we arranged our customer manager contacted with him. And after communicated, our customer manager gave him advise as following: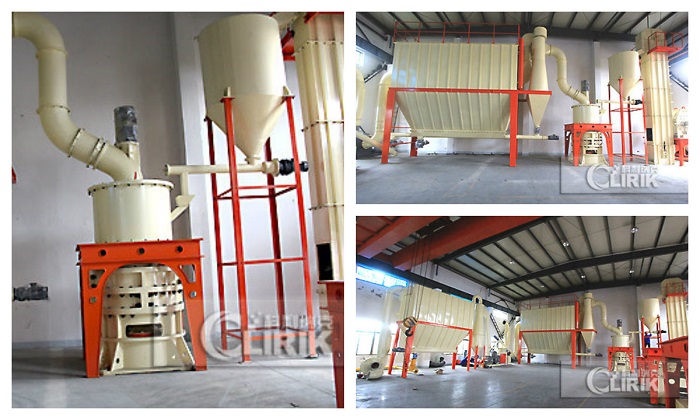 1. 5-10 micron is closed to 1250-2500 mesh, so in the main grinding mill choicen, our customer manager suggested him to use our HGM micro powder grinding mill, our HGM grinding mill powder fineness can be adjusted between 300-3000 mesh, and it's good for calcium carbonate and other Moh's hardness less than 6 minerals powder grinding.
2. Because the customer have already had jaw crusher in his factory, so the calcium carbonate can be crushed into smaller lumps, but if he want to process calcium carbonate lumps which suitable for our ultra fine grinding mill, the lumps size must be less than 20 mm, so we also recommand him to use a hammer crusher too.
Beside the
ultra fine grinding mill
and hammer cursher, to build a calcium carbonate powder production line also need conveyor, elevator, powder packing machines, powder classifier machine and so on. But, you don't need worried about this, Shanghai Clirik Machinery has more than 20 years, mining machines R&D and manufacturing, in here, we can solve all the question you need to know, if you have any doubt about our calcium carbonate grinding mill or other mining use machines, you are welcome to contact with us.