Micronized Calcite Applications and its powder grinding equipment
Micronized Calcite
The mineral is worked by shallow pits. During the mining process, the calcite is sorted out into different grades depending upon the colors they fetch, and their suitability also depends on the colors. The mineral is used invariably in the form of fine powder. Few important mine-owners have their own pulverizing plants; generally calcite is supplied in three qualities:
Best white (super-fix)
White (Calico)
Grey white (Gemco)
Micronized Calcite powder Industrial Applications
Calcite in pulverized form finds use mostly as filler in rubber and textile goods. A considerable quantity is also used in the ceramics industry for the preparation of glazes. Super white quality of calcite in powder form (-300 mesh) is used in the manufacture of paint and distemper. Calcite is now insecticides. It is also used in the manufacture of cement, calcium carbide, metal polish and sometimes also as a fluxing agent. The transparent and clear crystals are used in the optical industry, for the manufacture of a nicol prism. Principal characteristics which make iceland-spar of special value for use in optical instruments are its very high birefringence, high degree of purity, perfect crystalline structure and transparency. The mineral must be in pieces at least 25mm. Long, 12mm. Thick, colourless, transparent and free from cloudy inclusion, cavities, and foreign substances.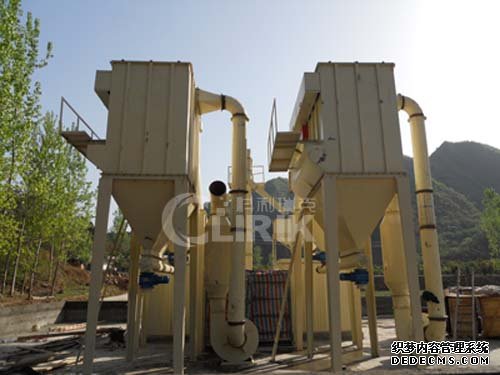 Micronized Calcite Powder Grinding Equipment supplier
CLIRIK is a professional supplier and manufacturer of grinder mill. We provide high quality and performance Micronized Calcite Powder
Grinding Equipment
, which produces Micronized Calcite powder with the particle size from 30mesh to 3000mesh. CLIRIK Micronized Calcite Powder Grinding Equipment includes ball mill, roller mill, hammer mill, a coarse powder mill, high pressure grinding mill, super thin grinding mill etc. All these grinder mills produce high standard Micronized Calcite powder for many different applications. If you are interested, please feel free to contact us. Whether you want to install a whole customized
grinding equipment
production line or only a single piece of equipment, CLIRIK experts will ensure to provide you with the best service.