Bamboo Powder Ultrafine Grinding Mill
Product introduction of bamboo powder ultrafine grinding mill
Bamboo powder ultrafine grinding mill can process 150-3000 mesh limestone powder, and the fineness can be adjusted freely. The equipment has stable operation and good performance. The produced limestone powder has good quality, high fine powder content, and a wide range of applications.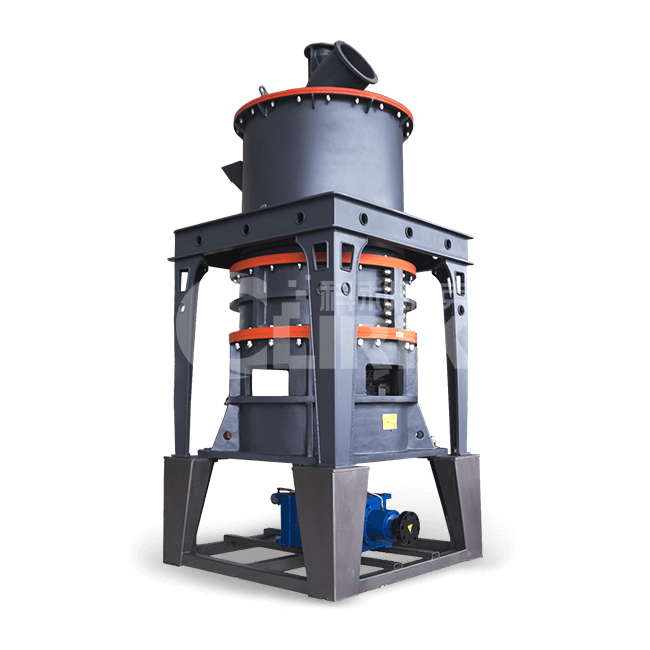 HGM series ultrafine grinding mill for Bamboo
Adjustable fineness: 150-3000 meshes
Output: 0.5-45 t/h
Max feeding size: 10-25 mm
Applicable materials: Non-metallic ores, with Mohs hardness less than 6. Such as marble, calcite, dolomite, calcium carbonate, barite, pumice, etc. It can also grind coconut shells, shells, cocoa shells, bamboo, and other materials.
Features: The bamboo ultrafine grinding mill is a piece of energy-saving and consumption-reducing equipment for processing limestone ultra-fine powder. ​small footprint, strong complete set, wide application, simple operation, convenient maintenance, stable performance, high-cost performance, it is an economical and practical ultrafine powder processing equipment.
Working principle of bamboo powder ultrafine grinding mill
The material passes through the gap between the grinding roller and the grinding ring and achieves the effect of crushing and grinding due to the rolling of the grinding roller.
The ground powder falls on the chassis due to gravity and is blown to the classifier above the main engine for classification under the airflow of the blower.
If the fineness does not meet the requirements, it will still fall into the host for regrinding.
The fineness meets the requirements and flows into the pulse dust collector with the wind, and the finished product is discharged through the discharge valve after collection.
Process flow of bamboo powder production line
The bamboo powder milling process is generally divided into two stages: crushing and grinding.
The equipment used includes a jaw crusher, bamboo powder making machine, bucket elevator, electromagnetic vibrating feeder, fan, analyzer, conveying pipeline, etc. The specific process flow is as follows:
The first stage: Broken
Bamboo is tougher and its fibers are thicker, so it needs to be coarsely crushed first. Use a crusher to crush the bamboo to the fineness (10mm-50mm) that can enter the mill.
The second stage: Milling
The crushed small pieces of bamboo are sent to the silo by elevator and then sent to the grinding chamber of the mill evenly and quantitatively by the vibrating feeder for grinding.
1. Fine powder processing: Raymond mill or high-pressure suspension roller mill can be used.
2. Ultrafine powder processing: HGM series bamboo powder ultrafine grinding mill .
3. Coarse powder processing: European version of coarse powder mill can be used.
What is bamboo powder and its uses?
Bamboo powder is made by grinding natural bamboo through a bamboo powder making machine. Bamboo has a fast production speed and a large supply. Substituting bamboo powder for wood powder can save costs and improve economic benefits if applicable.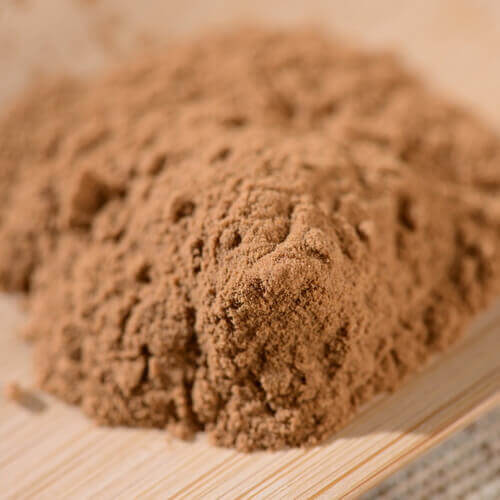 Bamboo Powder Application
1. The more common use of bamboo powder is to make charcoal.
The raw materials of charcoal are generally branches, bark, wood chips, and other materials containing wood fibers. Bamboo powder is one of them, and the quality and effect of charcoal made with charcoal will be much better.
2. The bamboo powder can also be used as a filling aid.
It is usually filled into plastic products, and the scent of plant ash produced by it can mask and eliminate the taste of plastic. It can also be placed in other places with a peculiar smell, which can deodorize.
3. The bamboo powder has a wide range of uses in daily life.
It is a new type of energy-saving and environmentally-friendly raw material with high economic value. Generally, it can also be used as a raw material for various articles such as papermaking, building materials, coatings, artificial leather, plastic wood products, insulating materials, and cat litter.
Product advantage of bamboo powder ultrafine grinding mill
1. Bamboo powder ultrafine grinding mill with the same fineness and power consumption, the output is 30% higher than that of jet mill and ball mill.
2. Low wear parts loss, all wear parts are made of high wear resistant materials, prolong the service life of grinding equipment.
3. Bamboo powder ultrafine grinding mill The fineness of the finished product can reach 150-3000 mesh range.
4. Environmental protection, The use of high efficiency pulse type dust collector, dust-free in the operation process of pollution, equipped with muffler and anechoic chamber, reduce noise, in line with international environmental standards of production, to the surrounding environment has played a role in environmental protection.
Product parameter bamboo powder ultrafine grinding mill
Parameter 1
| | | | | | | | |
| --- | --- | --- | --- | --- | --- | --- | --- |
| Ring Diameter(mm) | 800 | 800 | 900 | 1000 | 1000 | 1250 | 1680 |
| Ring Number (PCS) | 3 | 3 | 4 | 4 | 4 | 4 | 4 |
| Input Size (mm) | ≤10 | ≤10 | ≤10 | ≤15 | ≤15 | ≤20 | ≤20 |
| Adjustable range of finished product (mesh) | 150-3000 | 150-3000 | 150-3000 | 150-3000 | 150-3000 | 150-3000 | 150-3000 |
| Capacity (t/h) | 0.5-5.5 | 0.5-5.5 | 0.8-6.5 | 1.2-10 | 1.2-11 | 2.5-20 | 5-45 |
| Outlet Size L*W*H (mm) | 8605*4139*6050 | 10454*3393*6626 | 11735*3952*7525 | 14507*3633*7562 | 14362*4200*7562 | 19261*4406*8591 | 25067*5414*9007 |
| Main motor power (kw) | 75 | 75 | 55*2 | 132/75*2 | 132/75*2 | 185 | 315 |
Parameter 2
| | | | | | |
| --- | --- | --- | --- | --- | --- |
| Unit KW | HGM80 | HGM90L | HGM100L/HGM100P | HGM125L | HGM168L |
| Main Unit | 75 | 2*45 | 132-150 | 185-200 | 315 |
| Classifier | 18.5 | 18.5-30 | 30-37 | 75 | 132 |
| Blower | 45 | 55 | 75 | 2*45-2*55 | 2*75-2*90 |
| Crusher | 18.5 | 18.5 | 18.5 | 45 | 75 |
| Bucket Elevator | 3 | 3 | 4 | 4 | 7.5 |
| BeltConveyor Feeder | 1.5 | 1.5 | 1.5 | 1.5 | 2 |
| Discharging Valve | 2*0.75 | 1.1 | 1.1 | 1.5 | 2*1.5 |
| Air compressor | 11 | 15 | 22 | 37 | 55 |