Carbon Black Powder Grinding Mill in Uzbekistan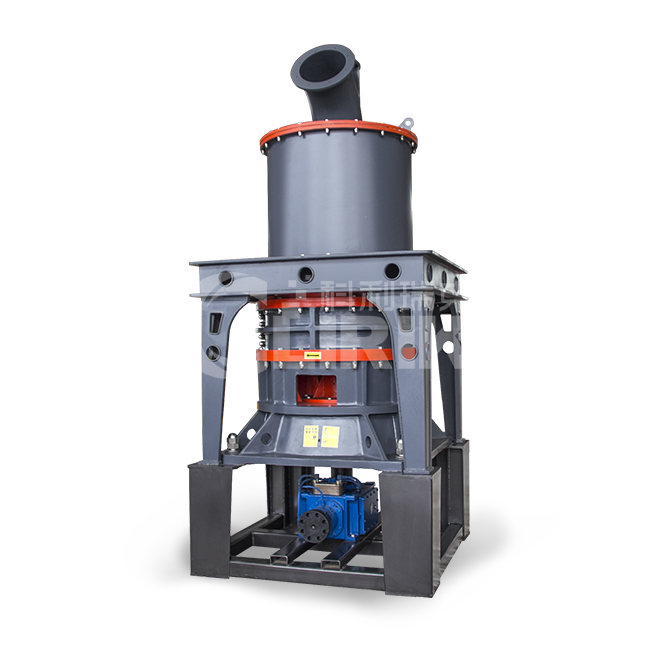 Carbon Black Powder Grinding Mill
Finished Size: 150-2500 mesh
Processing Ability: 1-45 t/h
Max Feeding Size: 10-25 mm
Application: Charcoal、Talc、Calcium Carbonate 、Limestone 、Kaolin、Bentonite…
ABOUT THIS CASE
Customer's Requirements From Uzbekistan
The customer's raw material is second-hand rubber tire, which needs to be ground into carbon black powder for paint coating field.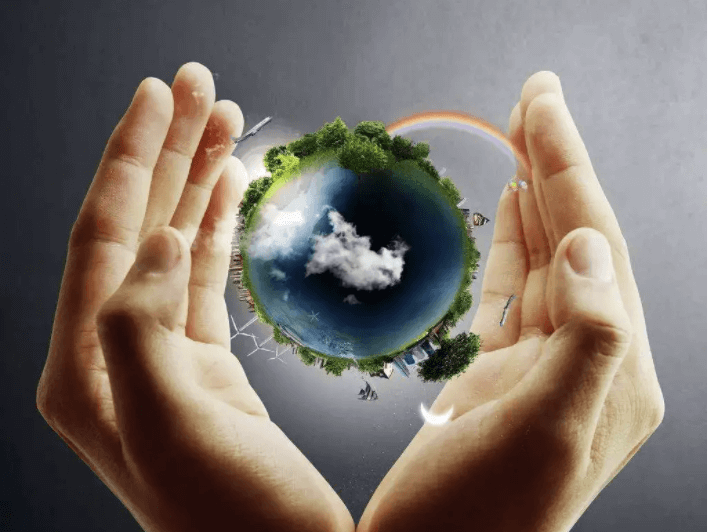 Carbon Black
Carbon black, also known as carbon black, is an amorphous form of carbon. It is a light, loose and very fine black powder with a very large surface area ranging from 10 to 3000m²/g. It is the product of incomplete combustion or thermal decomposition of carbon containing substances (coal, natural gas, heavy oil, fuel oil, etc.) under the condition of insufficient air.
Our Recommendation
According to the customer's requirements, we recommended our ultrafine powder grinding mill to the customer and designed a suitable scheme for him. The scheme drawing is as follows: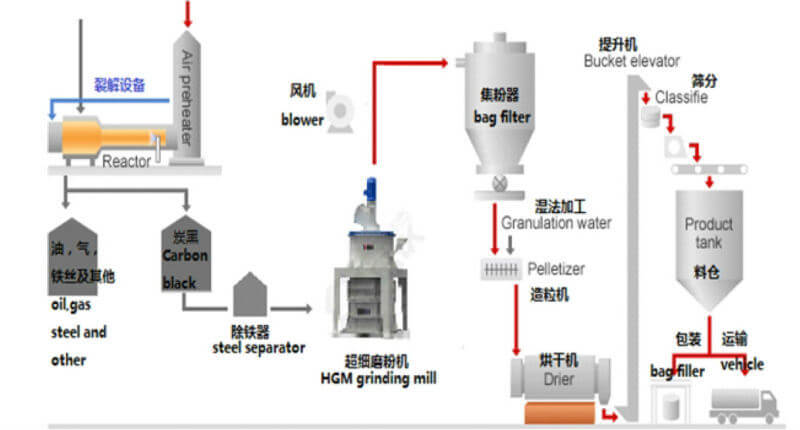 Why Choose HGM Ultrafine Powder Grinding Mill AS Carbon Black Powder Grinding Mill ?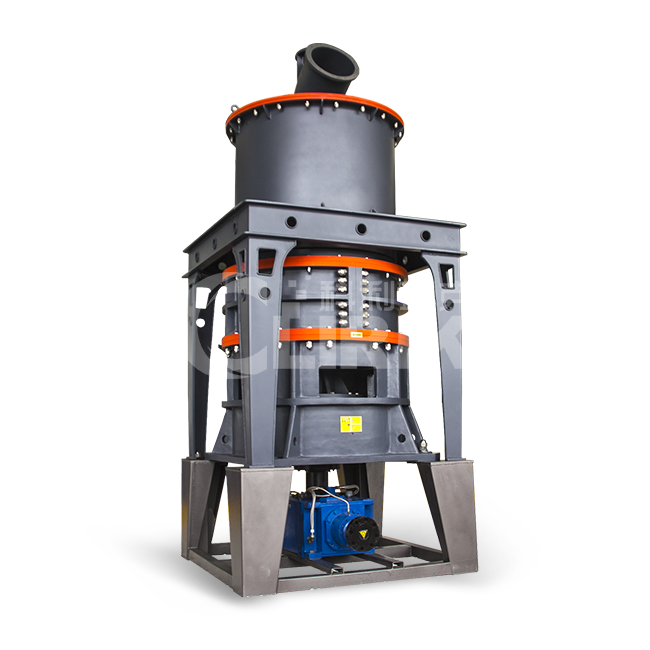 Advantages of HGM Ultra mill
Wide Range Of Application Coverage

Suitable for a variety of materials with mohs hardness below 6.
High Efficient

The yield is 40% higher than other mills.
High Safety And Reliability

The design of the mill is rigorous, so no screw loosening to damage the machine.
Long Service Life

Simple operation, the high utilization rate of Wear material: 2-5years.
Simple Operation And Easy Maintenance

Computer control, fineness can be adjusted freely. Refueling maintenance while working, no need to stop the machine.
What Are The Application Areas Of Carbon Black Powder?
1. Reinforcement
Carbon black is an indispensable raw material for rubber industry. About 94% carbon black used for rubber products, rubber products variety, different conditions of use and performance requirements, the main products are rubber hose, rubber damping products, rubber products, rubber roller, conductive or anti-static rubber products, hard rubber and rubber shoes and so on several categories of products, and each type of rubber products according to the purposes, conditions of use and divided into several varieties.
Carbon black in rubber products as an important reinforcing agent, it can improve tire wear performance, improve the tensile strength and tear strength of rubber material. About 75 percent of the carbon black used for rubber is made into tires and the rest is used to make rubber tubes and tapes.
2.Conductive
Carbon black is a semiconductor material and its electrical properties are often expressed by its electrical conductivity or reciprocal resistivity. The conductivity of carbon black is closely related to its microstructure, particle size, structure and surface properties. Mainly with conductive carbon black, conductive carbon black has two main roles, one is to do anti-static products, the other is to make conductive products.
Anti-static products: conductive foam tube, charging roller, electrostatic eliminator, anti-static conveyor belt, anti-static rubber plate, medical rubber products, anti-static soles, etc.
Conductive products: cable shielding material, surface heating element, conductive film, elastic electrode, mine plastic pipe, mine air duct, etc.
In addition, carbon black also used in synthetic leather, printing and dyeing, gunpowder and other aspects have an important role.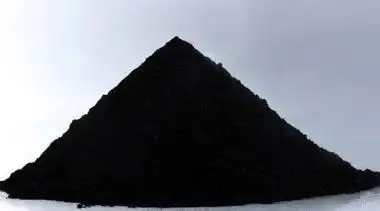 3.Coloring
Carbon black can be used as coloring pigment in ink, paint, coating, plastic and other products, and carbon black is mainly used in black pigment, ink, coating, but also in plastic can play a role in uv aging, electricity and so on. And mainly with pigment carbon black, because pigment carbon black blackness, hue and so on is much better than ordinary carbon black.
Why Choose Clirik?
Pre-sale
Help customers to select equipment
Free arrangement of engineers to the site for actual survey and plan design
On sale
Strictly implement the quality standards, and guarantee the quality of the ex-factory products
Free logistics and transportation information, more choices for logistics and transportation
Strictly implement the standard process of preparation and delivery, timely and accurate stock preparation, and rapid delivery
After-sale
Free arrangements for engineers to guide the basic production of equipment
Provide free technical guidance for equipment installation and commissioning
The free on-site one-to-one operation, repair, maintenance, and other training
Professional after-sales service team, 24 hours response to customer needs