DMC Pulse Bag Filter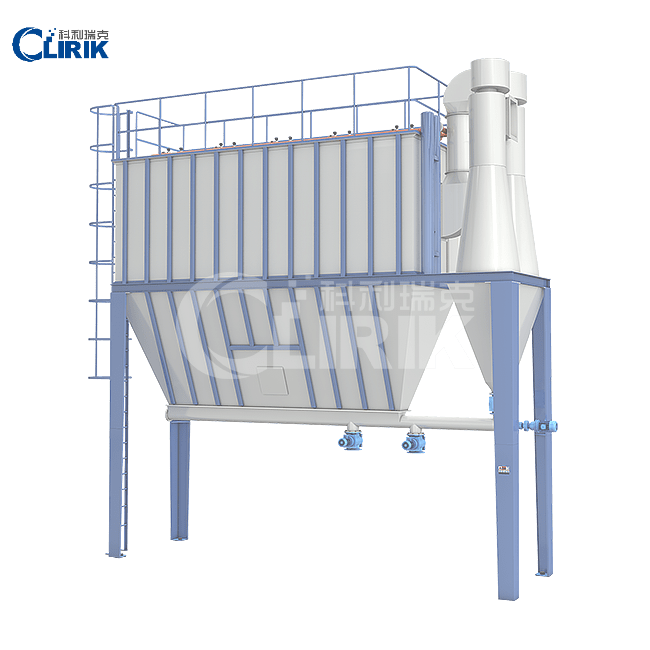 DMC Pulse Bag Filter
Processing ability: 99%-99.5%
Fineness: 99%-99.5%
Max feeding size: 126㎡
MQQ : 1 set
Price: 100 – 10000 $
Range of application: Various properties dust
Product Parameter
Model

DMC64

DMC72

DMC84

DMC96

DMC108

DMC120

DMC160

Filter Area (㎡)

45

54

63

72

81

90

126

Filter Bag Quantity (PCS)

64

72

84

96

108

120

160

Filter Bag Size (mm)

φ130×2000

Air Volume (m³/h)

5400-10800

6480-12960

7560-12960

8640-17280

9270-19440

10800-21600

11000-21600

Temperature

(Celsius)

<120oC

Device Resistance (Pa)

1200Pa-1500Pa

Dust Collector Efficiency (%)

99%-99.5%

Pulse Pressure (MPa)

2-4m/min

Air Compressed Volume (m³/min)

0.5-0.7

Filter Wind Velocity (m/min)

0.2-0.8

0.25-1

0.3-1.2

0.3-1.3

0.4-1.5

0.4-1.7

0.165-1.7

Electromagnet Pulse Valve Quantity (PCS)

10

12

14

16

18

20

20

Measurement (mm)

1700*1700* 4750

1900*1700* 4750

2400*1550*

4750

2400*1700* 4750

2400*1850*

4750

2400*2000*

4750

3230x2100x4750

Discharge Valve Motor (Power)

0.75KW
Product Introduction
DMC pulse bag filter is a kind of dry dust filter device, which is mainly composed of upper box, middle bDMC pulse bag filter is a kind of filter type dust collector, it is to make the dust air through the filter material dust separation and collection device. This device mainly uses fiber fabric as filter material, and its dust removal efficiency can be as high as 99% in industrial exhaust dust removal. Although the single cloth bag filter is one of the oldest dust removal methods, it has been more and more widely used in all walks of life because of its high dust removal efficiency, stable and reliable performance, simple operation and other characteristics. Such as coking industry, casting industry, ceramic industry, glass industry, power plant boiler, refractory materials, cement building materials, grinding wheel manufacturing, chemical pharmaceutical, mechanical processing, mining metallurgy, machine tools, grinding machines, etc.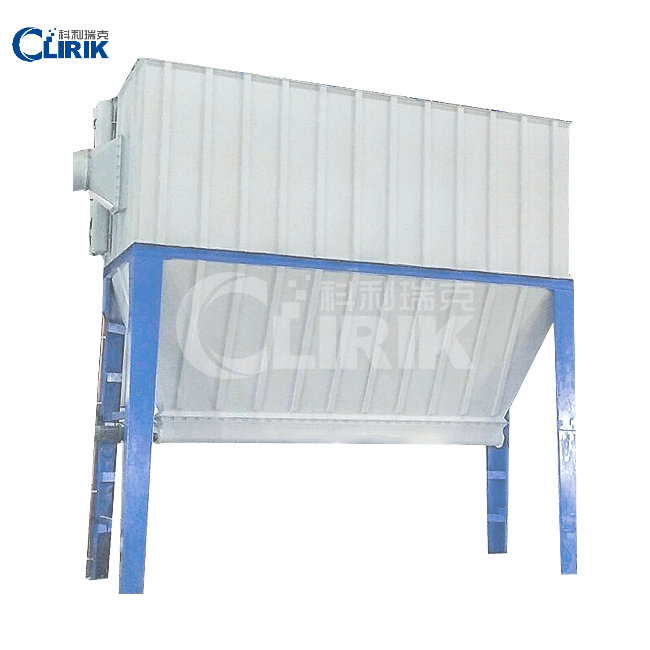 DMC pulse bag filter bag material generally uses polyester needled felt, its allowable continuous use temperature ≤120℃, such as filter bag using Meitas high temperature needled felt, its allowable use temperature up to 204℃. Single bag filter according to different specifications of the solenoid valve can be combined with a variety of different specifications of dust collector. Dust collector can operate under negative pressure or positive pressure, its body structure without any change, dust collection efficiency of more than 99.8%, dust concentration of purification gas < 100 mg/m3. If pulse dust collector is used in cold areas or when the flue gas is below zero, it is necessary to add insulation heating device, and the shell should be changed accordingly.
Working Principle
DMC pulse bag dust collector is a dust removal device with high efficiency, suitable for various independent dust production points, flexible and convenient, local dust collection, local treatment, can effectively ensure the cleanliness of the air.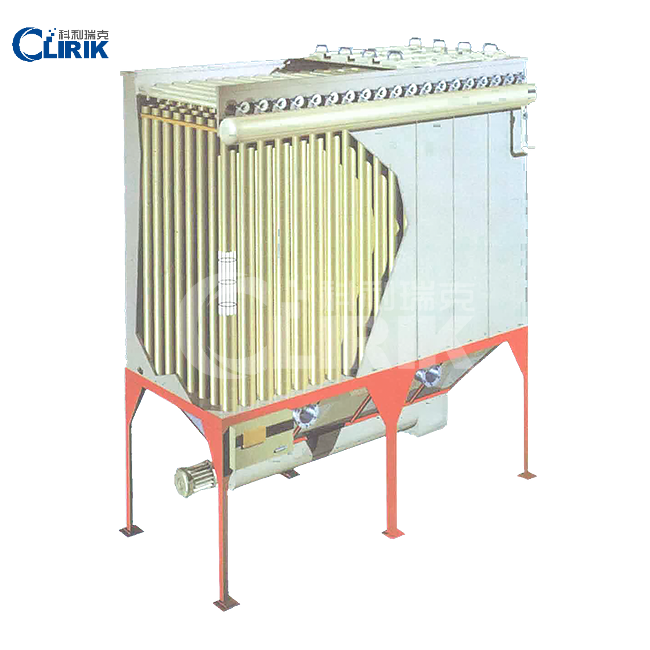 DMC Pulse Bag Filter Features:
◆ High—efficiency. This pulse bag filter can be used to purify dusty gas with particle diameter more than 0.1 m.
◆ Collection efficiency can reach more than 99.5% in general, stable and reliable performance, easy operation.
◆ Strong adaptability. This pulse bag filter can capture various properties of dust, and the collection efficiency isn't affected by dust or resistance properties.
DMC pulse bag dust collector is composed of dust box, centrifugal fan, filter bag (filter barrel), dust collector and microcomputer controller, etc. Dust is inhaled by the fan negative pressure through the dust suction pipe inside the dust collector box, using gravity and upward airflow. Coarse particle dust is first filtered by the filter and directly dropped to the dust collector, fine dust is captured by the filter on the outer surface, clean gas flows into the clean room after filtering decomposition purification by the filter element, and is discharged from the air outlet by the fan. The whole dust removal and filtration process is the result of gravity, inertia force, collision, electrostatic adsorption, screening and other comprehensive effects.
Product Application
CLUM Ultrafine Vertical Powder Gridning Mill Production Line
HGM Ultrafine Powder Grinding Mill Production Line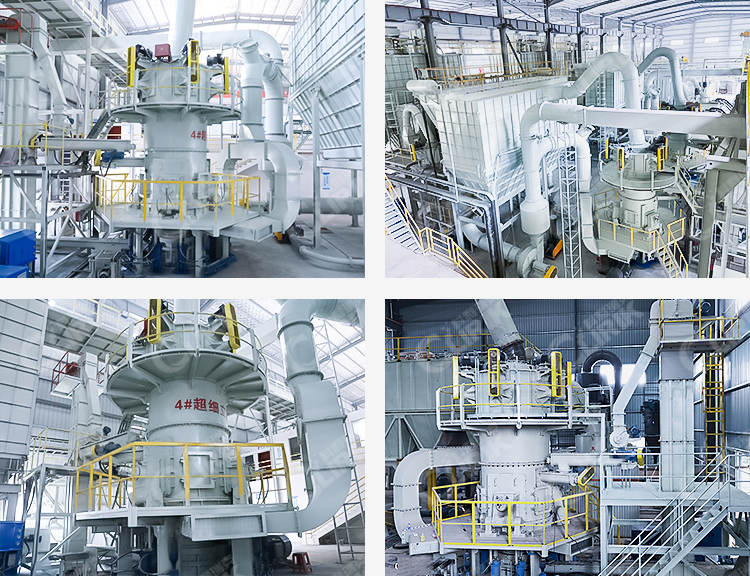 Raymond Mill Production Line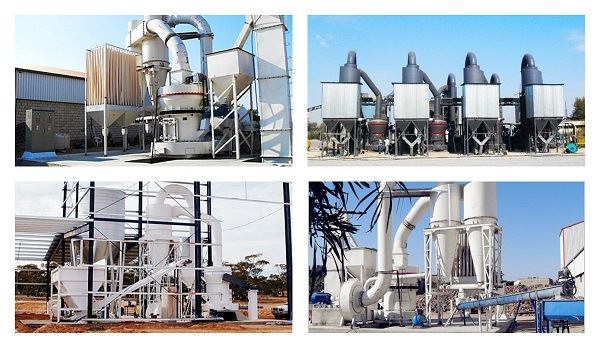 Other Products Offered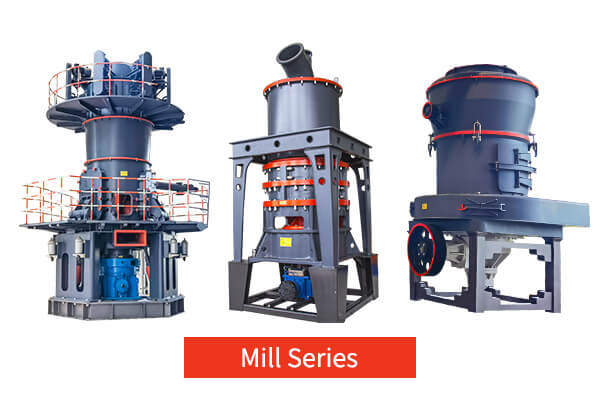 SHANGHAI CLIRIK MACHINERY CO., LTD located in PUDONG New district of Shanghai china, as a pioneer enterprise, which is specializing in research, manufacture and sales of all kinds of grinding mill, all kinds of crushers from coarse grinding mill, fine grinding mill and ultra fine grinding mill, grinding mill related equipment, such as powder modifying machine, powder packing machine.powder conveying system, etc. We have devoted into grinding field for more than 30 years, we belive only focus can be professional.
Our company has already formed a full set of modern production line, equipped with intelligent, standardized testing and controlling laboratories, owned a professional team for R&D, production, sales and service.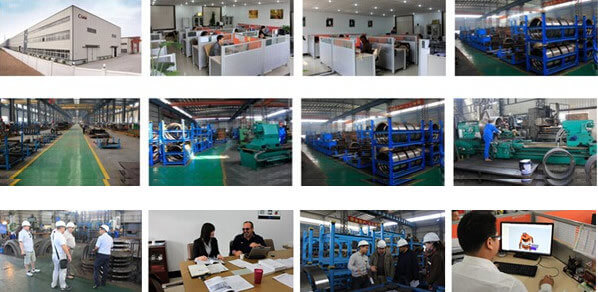 High quality of after-sales service symbolizes our brand and ability. We pursue not only good quality products, but also best after sales service. Your satisfaction is our final purpose.