PF Series Impact Crusher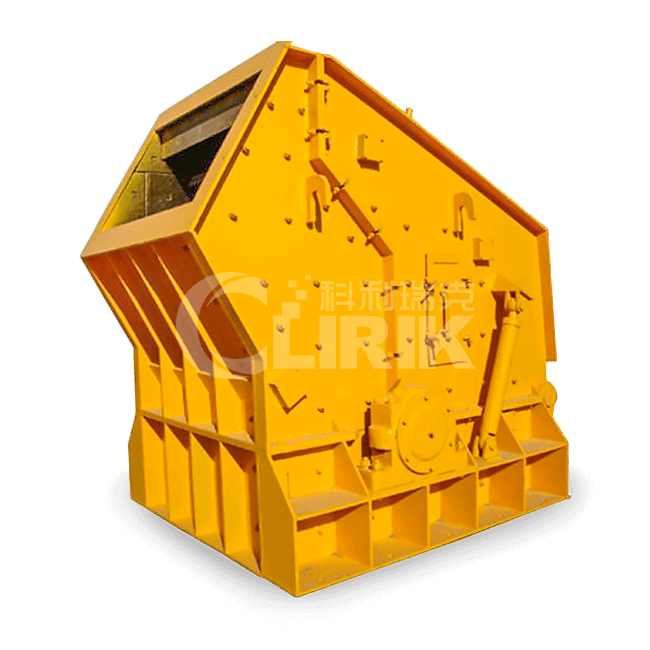 PF Series Impact Crusher
Output Size: 0-200 mm
Feed size.: 350 mm
Capacity: 50-260 t/h
MQQ : 1 set
Price: 5000 – 30000 $
Use Range :Calcium Carbonate、Dolomite、Gypsum、Carbon Black、Glass、.Gypsum、Kaolin、 Marble …
Application : Mining, Chemiscal, Transport and many other different areas.
Product Parameter
Model
Rotor
Φ×L(mm)
Feed Opening
(mm)
Max Feeding
(mm)
Capacity
(t/h)
Power
(kw)
Motor Model
Machine Size
(mm)

PF1010

F1000 × 1050

400 × 1080

350

50-80

4-75

Y280S-4/75

2455 × 2086 × 2800

PF1210

F1250 × 1050

400 × 1080

350

60-120

6-110

Y315L1-6 / 110

2590 × 2050 × 2810

PF1214

F1250 × 1400

400 × 1430

350

80-160

6-132

Y315L2-6 / 132

2590 × 2400 × 2810

PF1315

F1300 × 1500

860 × 1520

350

120-260

6-200

Y355M3-6 / 200

2930 × 2760 × 3050
Product Introduction
The PF series impact crushers adopt the technology of domestic traditional impact crushers. After years' design and optimization, such crushers boast more excellent performance and more reliable operation. It acts as medium and fine crushing equipment, most widely used domestic and abroad for metallurgy, mining, chemical industry, building materials, highway, railway, water conservancy and other industries for medium and fine crushing of various ores and bulk materials.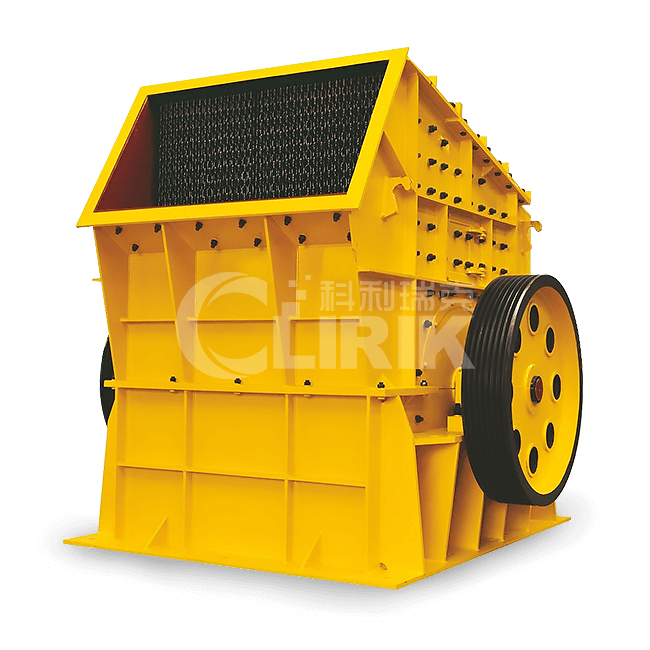 PF Series impact crusher performance characteristics:
Suitable for hard rock crushing, High efficiency and energy saving.
The PF series impact crusher is optimized into low-speed, multi-cavity impact crusher, its linear speed is reduced by 20%-25% compared with the general impact crusher, and high production capacity is obtained with low energy consumption.
The PF series impact crusher Unique structure, keyless connection. A kind of chromium, molybdenum and vanadium alloy material with high wear resistance and toughness has been developed by new manufacturing technology, which has solved the problem of hard material crushing. It greatly improves the service life of the plate hammer.
Convenient maintenance, Simple and reliable operation
The PF series impact crusher PFV hard rock impact breaking is equipped with multi-functional hydraulic station, with hydraulic high-speed discharge clearance, impact plate stability vibration reduction and automatic opening of the body and other functions.
Multi – cavity uniform crushing, Suitable for crushing hard rock
The PF series impact crusher the function of three-stage crushing and shaping. The finished product is in the shape of a cube, no tension crack, good grain shape, adjustable discharging particle size, simplify the crushing process.
PF Series impact crusher Application :
PF series impact crusher application Almost all minerals, such as quartz, feldspar, mica, calcite, gypsum, fluorite, limestone, soil, clay, marble, granite, pebble, coal, slag, iron ore, copper ore, manganeseore, refractory material, glass, etc.

PF Series impact crusher Working Principle :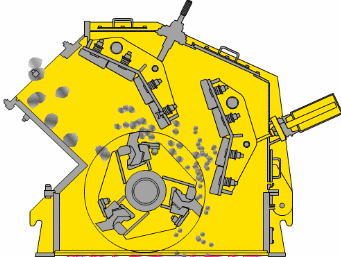 The main working parts of the impact crusher is a high-speed rotation with a plate hammer, the rotor steering is to make the plate hammer from bottom to top to meet the material input into the feed port (hammer crusher rotor steering is to make the hammer along the falling direction of the material to hit the material), the material by the gourd ladle impact. And is thrown at high speed into the back plate of the housing, receiving a second impact. It bounces off the counter and gets hit again by the hammer. Repeat the process. In the process of round-trip impact, material blocks also collide with each other. Because the material is hit by the plate hammer, the impact of the counterattack plate and the collision between each other. Internal continuous cracks, loose, and finally lead to crushing, when the material block broken to its particle size is less than the gap between the plate hammer end and the counterattack plate, that is, from the gap discharged.
Other Products Offered
Company Profile
PF Series impact crusher manufacturer profile :
SHANGHAI CLIRIK MACHINERY CO., LTD located in PUDONG New district of Shanghai china, as a pioneer enterprise, which is specializing in research, manufacture and sales of all kinds of grinding mill, all kinds of crushers from coarse grinding mill, fine grinding mill and ultra fine grinding mill, grinding mill related equipment, such as powder modifying machine, powder packing machine.powder conveying system, etc. We have devoted into grinding field for more than 30 years, we belive only focus can be professional.
Our company has already formed a full set of modern production line, equipped with intelligent, standardized testing and controlling laboratories, owned a professional team for R&D, production, sales and service.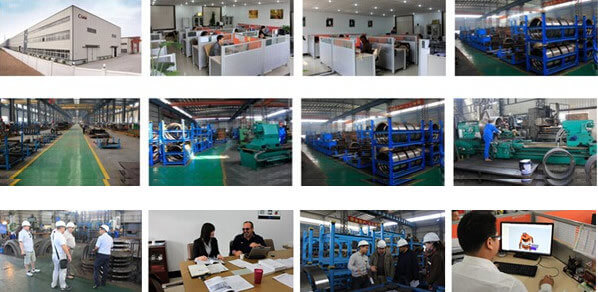 High quality of after-sales service symbolizes our brand and ability. We pursue not only good quality products, but also best after sales service. Your satisfaction is our final purpose.