PFW Impact Crusher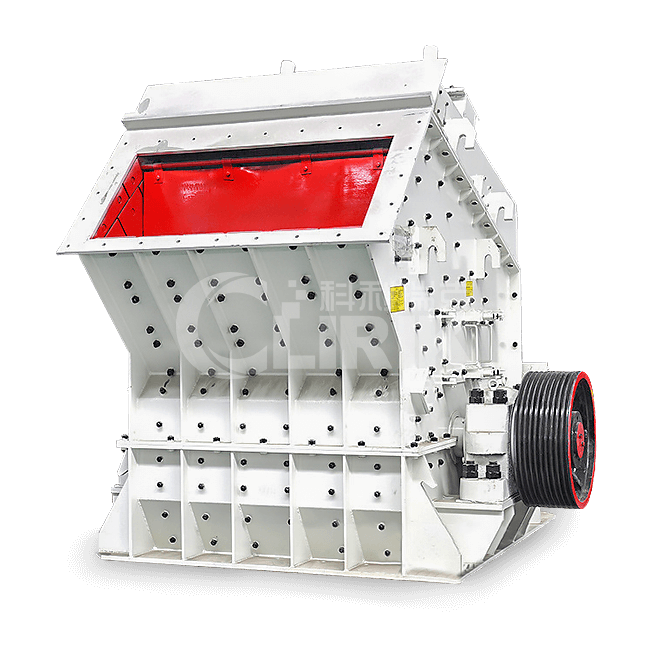 PFW Impact Crusher
Finished Size : 0-200 mm
Processing Ability : 90-450t/h
Max feeding Size : 800 mm
MQQ : 1 set
Price: 5000 – 30000 $
Range Of Application: Calcium Carbonate 、Limestone 、Kaolin、Gypsum 、Bentonite、Dolomite…
Product Parameter
Product specification of PFW Impact Crusher
| Model | Rotor Φ×L(mm) | Feed Opening(mm) | Max Feeding(mm) | Capacity(t/h) | Power(kw) | Motor Model | Machine Size(mm) |
| --- | --- | --- | --- | --- | --- | --- | --- |
| PFW1214II | F1150 × 1400 | 1100 × 1430 | 500 | 130-200 | 4-132 | Y315M-4/132 | 2400 × 2310 × 2550 |
| PFW1315II | F1300 × 1500 | 1200 × 1530 | 600 | 180-320 | 4-160 | Y315L1-4 / 160 | 2700 × 2570 × 2800 |
| PFW1318II | F1300 × 1800 | 1200 × 1830 | 700 | 240-400 | 4-200 | Y315L2-4 / 200 | 2700 × 2870 × 2800 |
| PFW1415II | F1400 × 1500 | 1450 × 1530 | 800 | 240-450 | 4-200 | Y315L2-4 / 200 | 3000 × 2700 × 3070 |
| PFW1214Ⅲ | F1150 × 1400 | 570 × 1430 | 250 | 90-170 | 4-132 | Y315M-4/132 | 2550 × 2310 × 2100 |
| PFW1315Ⅲ | F1300 × 1500 | 625 × 1530 | 300 | 180-270 | 4-160 | Y315L1-4 / 160 | 2960 × 2570 × 2380 |
| PFW1318Ⅲ | F1300 × 1800 | 625 × 1830 | 300 | 220-300 | 4-200 | Y315L2-4 / 200 | 2960 × 2870 × 2380 |
| PFW1415Ⅲ | F1400 × 1500 | 800 × 1530 | 350 | 280-350 | 4-200 | Y315L2-4 / 200 | 3120 × 2650 × 2660 |
Product Applation
Impact Crusher is mainly used to crush kinds of mining stones primarily and the largest compression resistance of the material to be crushed is 320Mpa. The jaw crusher is widely used in mining, metall-urgical industry, building material, highway, railway and chemical industry. This machine can break materials into medium size and fine size.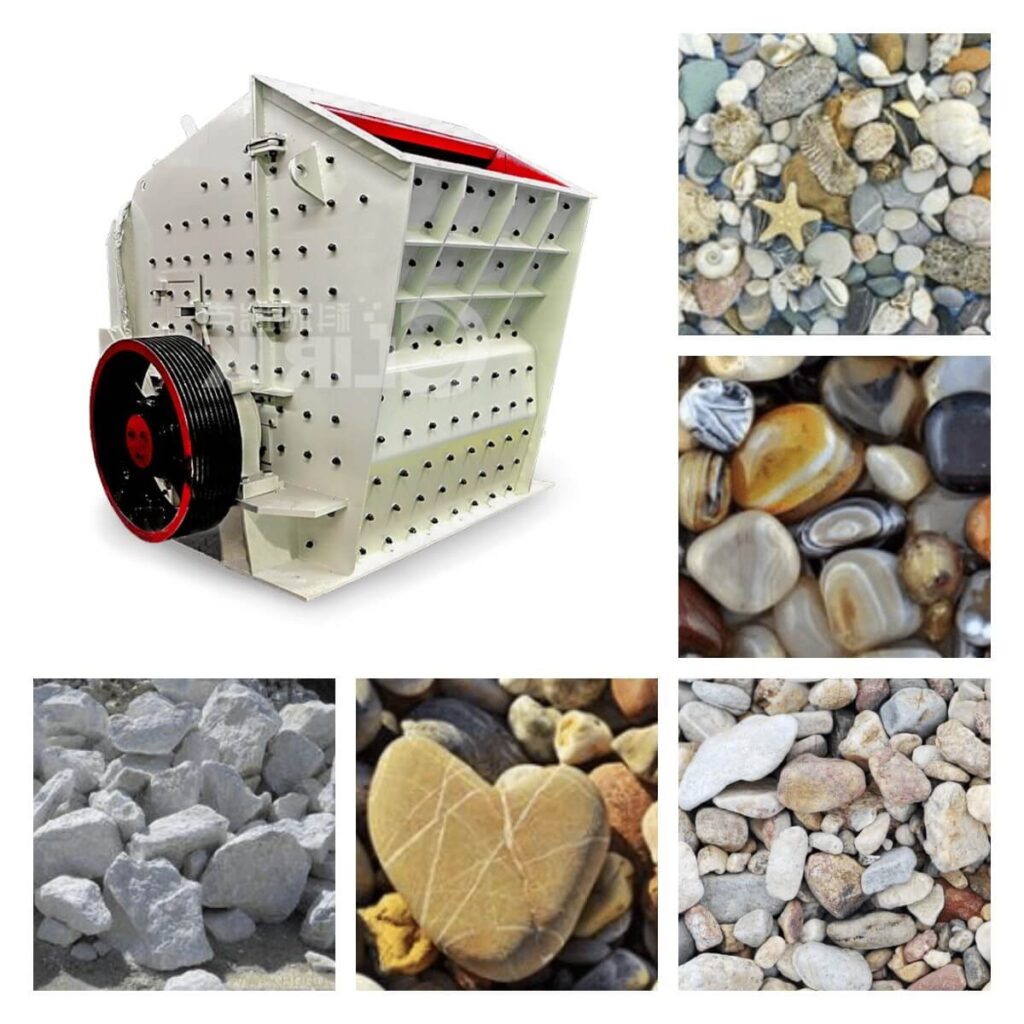 Product Advantage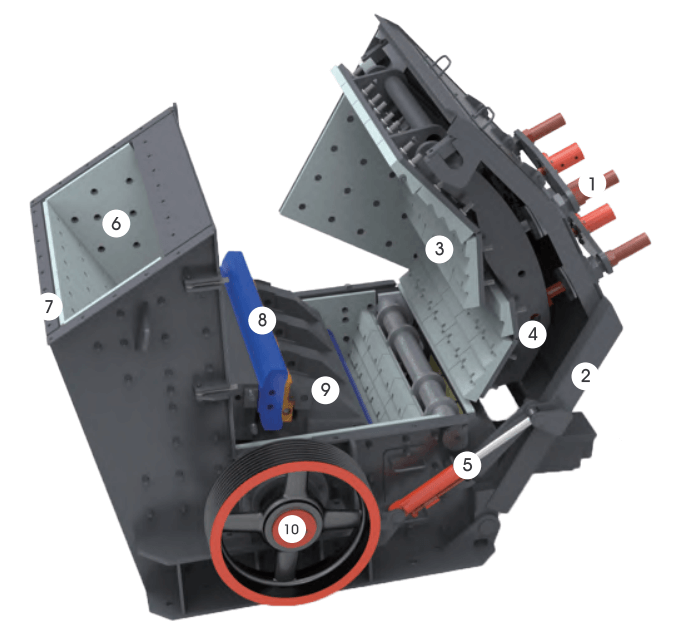 1.Wide range of applications.
2.CE, ISO9001.
3.High capacity, 5-100t/h.
4.Uniform particle size.
5.High crushing ratio.
6.Long lifecyle of spare parts.
7.Testing impact crusher before delivery is available.
Working Principle
The PFW impact crushers are new high-efficiency hydraulic control impact crushers developed on the basis of international advanced technology for impact crushers, mainly to ease maintenance operation of impact crushers, improve the service life of wearing parts and the equipment performance, and simultaneously reduce the crusher, and simultaneously extend the service life of quick—wear parts, improve device performance and reduce the processing cost of soft materials.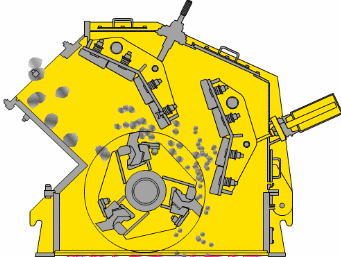 The PFW impact crushers have innovatively designed the rotors and impact frames, introduced a hydraulic system for adjustment control and top opening operation, and simultaneously developed coarse and intermediate crushing models according to users' demands to satisfy different job requirements.
Other Products Offered
In addition to PFW Impact Crusher, we also have other grinding equipment for you to choose.
Company Profile
PFW Impact crusher manufacturer profile :
SHANGHAI CLIRIK MACHINERY CO., LTD located in PUDONG New district of Shanghai china, as a pioneer enterprise, which is specializing in research, manufacture and sales of all kinds of grinding mill, all kinds of crushers from coarse grinding mill, fine grinding mill and ultra fine grinding mill, grinding mill related equipment, such as powder modifying machine, powder packing machine.powder conveying system, etc. We have devoted into grinding field for more than 30 years, we belive only focus can be professional.
Our company has already formed a full set of modern production line, equipped with intelligent, standardized testing and controlling laboratories, owned a professional team for R&D, production, sales and service.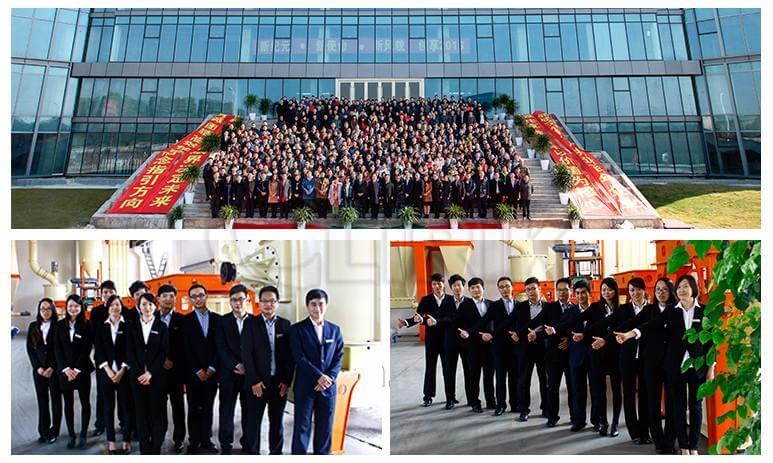 Service for you :
1.One year guarantee for whole machine except for wear parts.
2.24 hours technical support by email.
3.Calling service.
4.User manual available.
5.Reminding for the service life of the wearing parts.
5.Reminding for the service life of the wearing parts.
5.Reminding for the service life of the wearing parts
6.Installation guide for clients from both China and abroad.
7.Maintance and replacement service.
8.Whole process trainling and guidance from our technicians.

High quality of after-sales service symbolizes our brand and ability. We pursue not only good quality products, but also best after sales service. Your satisfaction is our final purpose.