CLUM Ultra-fine Vertical Mill
Description of CLUM Ultra-fine Vertical Mill
Capacity: 0.2-45 t/h
Max feeding size: 30mm
Processing ability: 0.2-45 t/h
Fineness of finished product: 325-3000 meshes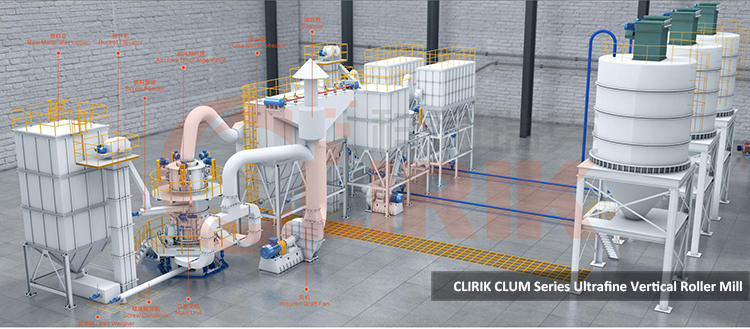 CLUM ultra-fine vertical mill is a new type of milling equipment that includes grinding, grading, conveying, secondary powder selection, and finished product packaging. It is a large-capacity ultra-fine grinding and separation equipment.

Application of CLUM Ultra-Fine Vertical Mill:
CLUM Ultra-Fine Vertical Mill is suitable for the production of fillers and coating calcium carbonate in large paper mills and the processing of other large-volume ultra-fine powders.Especially in the field of ultrafine grinding and processing of white non-metallic minerals, it has excellent performance and can provide high-quality fillers and additives for papermaking, coatings, plastics, rubber, PVC, ink and other industries.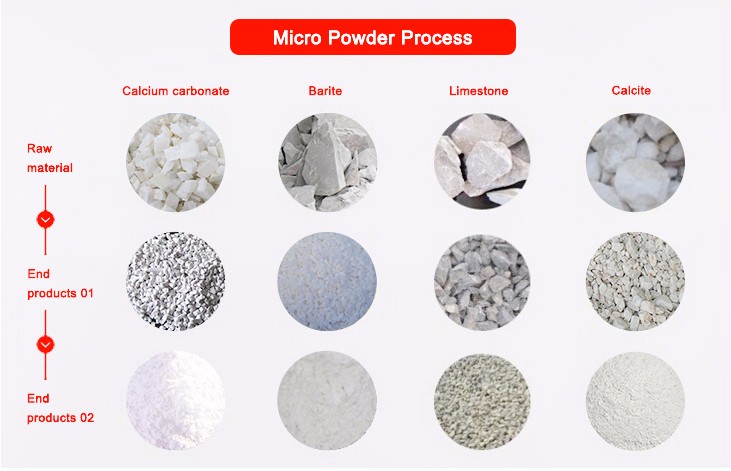 Working Principle of CLUM Ultra-fine Vertical Mill:
The grinding wheel is driven by a motor through a reducer. The material is fed into the main machine of the vertical mill through the feed screw and falls into the center of the grinding disc. Under the action of centrifugal force, the material spreads from the center of the grinding disc to the surroundings and is rolled into fine powder. The powdery material continues to move to the edge of the grinding disc until it is taken away by the strong airflow from the air inlet and enters the high-efficiency classifier. The qualified dust is collected by the integrator, and the unqualified dust is sent back for regrind.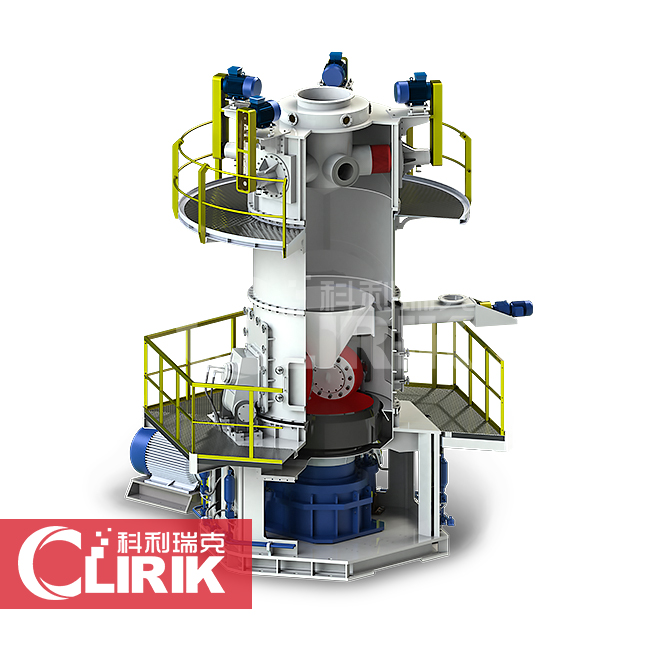 Advantages of CLUM Ultra-fine Vertical Mill:
• Good quality of finished products
• Advanced control system, saving labor force
• CE, ISO9001
• Factory sell directly
• 30 years experience, professional
• Low noises, less dust, environmental protection
• Low wear rate, less metallic pollution, long service life
• Strong drying capacity: drying and grinding raw materials with a moisture content of up to 15%

Parameter of CLUM Ultra-fine Vertical Mill:
Main configuration and production
Model
Item
CLUM1425
CLUM1632
CLUM1736
Working Diameters(mm)
1400
1600
1700
Number of rollers(pieces)
3
3
3
Number of classifier(pieces)
5
7
7
Power of classifier(Kw)
5X15
7X15
7X(15~18.5)
Main unit power (Kw)
250
315
355
Blower power(Kw)
200
250
315
Feed size (mm)
<10mm
<10mm
<10mm
Moisture of feeding material
<3%
<3%
<3%
Less than 2μm=34%
output(t/h)
11-14
13-17
15-19
Less than 2μm=46%
output(t/h)
7-8
9-10
11-12
Less than 2μm=60%
output(t/h)
3-4
/
/
Material: based on calcite
Particle size distribution: measured by micro laser diffraction particle size analyzer in British Malvern3000 instruments
Customer Case:

Our Workshop: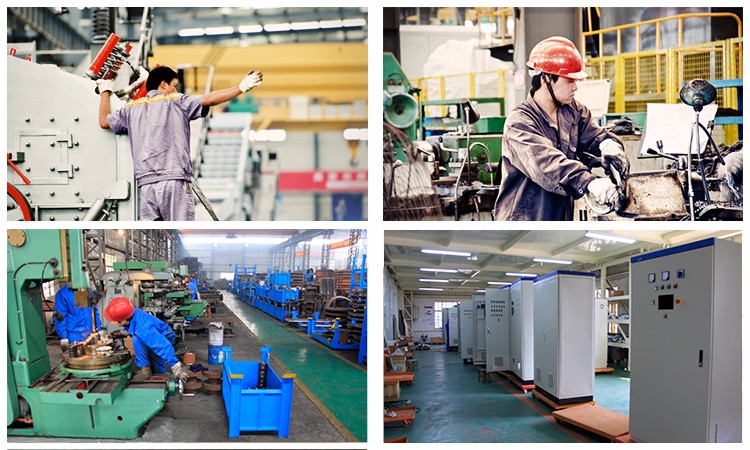 Our Service:
Pre-sale
Free to help customers in equipment selection and scheme design.
You are always welcomed to visit Clirik! Visit our prototype and showroom.
On-sale
Strictly implement quality standards, and guarantee the quality of products shipped.
Strictly implement the standard process of preparation and delivery, timely and accurate stock preparation, and rapid delivery.
After-sale
Overseas professional installation team provides technical guidance for equipment installation and commissioning.
Train the start-up process, teardown method, common problems and maintenance service.
Professional after-sales service team, 24 hours response to customer needs.
FAQ:
1. What is the production process of CLUM ultra-fine vertical mill?
A. Crushing system: raw material silo→feeder→jaw crusher→belt conveyor→de-ironing separator→hammer crusher→elevator→dust
collector→surge bin.
B. Grinding system: quantitative belt scale→elevator→spiral conveyor→de-ironing separator→ultrafine vertical mill→pulse dust
collector→fan→air door.
C. Conveying system: elevator or pneumatic conveyor.
D. Auxiliary system: agent adding system, compressed air system, water cooling system.
2. Who are we?
Shanghai Clirik Machinery Co., Ltd is specializing in research, manufacture and sales of all kinds of grinding mill. We have devoted into grinding field for more than 30 years.
3. what payment methods can we accept?
Accepted Delivery Terms: FOB,CFR,CIF,EXW,CPT,DDU,Express Delivery
Accepted Payment Currency: USD
Accepted Payment Type: T/T,L/C,Western Union
Welcome to Shanghai Clirik Company.If you want to more information about our products, Please online chat or give us the message, we will reply as soon as possible.