Titanium dioxide grinding machine - micro powder grinding equipment
What is titanium dioxide used for?
The scientific name of titanium dioxide is titanium dioxide, which is an inert pigment and is considered to be the best white pigment in the world.
1. Medicine: In pharmaceutical preparations, it can be used as a white coloring agent to prepare film coating suspensions, sugar coatings and gelatin capsules. It can also be mixed with other coloring agents for use in skin preparations, and can also be used as a substitute for starch. Excipients for drugs.
2. Food: used in candy coating, preserved fruit, jelly, chewing gum, non-sweetened solid beverages and concentrated solid beverages, milk-containing beverages, puffed foods. Candied fruit (confectionery), jam, salad dressing, mayonnaise and other foods that need to be whitened.
3. Cosmetics: foundation, pressed powder, sunscreen, eye shadow, lipstick, lipstick, toothpaste, talcum powder, prickly heat powder, cream, white soap.
4. Rubber industry: Titanium dioxide is not only used as a coloring agent in the rubber industry, but also has the functions of reinforcement, anti-aging and filling. Titanium dioxide is added to white and colored rubber products. It is resistant to sunlight under sunlight, does not crack, does not change color, has high elongation, and is acid and alkali resistant. Titanium dioxide for rubber is mainly used in car tires, rubber shoes, rubber flooring, gloves, sports equipment, etc., generally anatase type. However, when used in the production of automobile tires, a certain amount of rutile products are often added to enhance the anti-ozone and anti-ultraviolet capabilities.
how to grinding titanium dioxide?
Titanium dioxide grinding machine - micro powder grinding equipment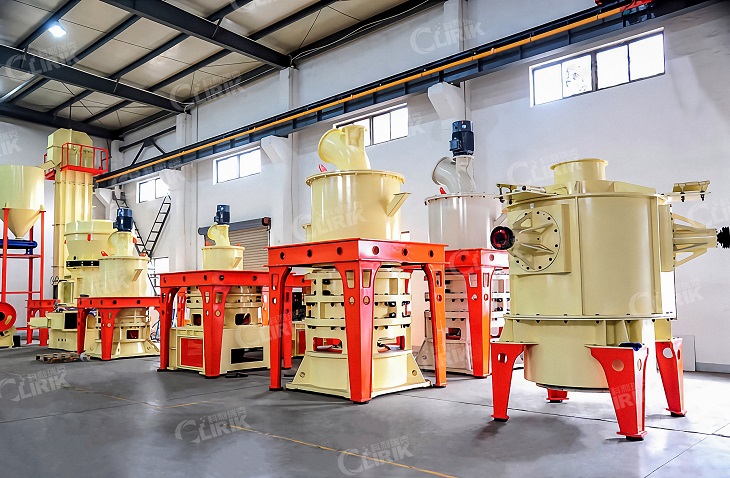 Modern technology production process flow of titanium dioxide powder:
The first stage: broken
The ilmenite mineral bulk material is crushed by the crusher to the fineness of the feed material (15mm-50mm) that can enter the mill.
The second stage: milling
The crushed small pieces of ilmenite are sent to the silo by the elevator, and then sent to the grinding chamber of the mill evenly and quantitatively by the vibrating feeder for grinding.
Traditional ball mills and Raymond mills have low efficiency, high energy consumption, and low output. The CLIRIK HGM series micro-grinding mill integrates multiple functions such as crushing, drying, grinding, and grading conveying. Complete functions, perfect performance, high grinding efficiency, low operating costs, low metal content, and high product quality are conducive to the next step of calcination and deep processing, and the fineness of the finished product is guaranteed.
The third stage: classification
After grinding, the ilmenite powder is classified by the separator equipped with the mill, and the unqualified products are separated by the separator and returned to the main engine for re-grinding.
The fourth stage: collecting powder
Finished products conforming to the fineness are collected by the airflow through the pipe into the dust collector, and the collected finished products are sent to the finished product silo through the discharge port by the conveying device, which meets the national environmental protection emission standards.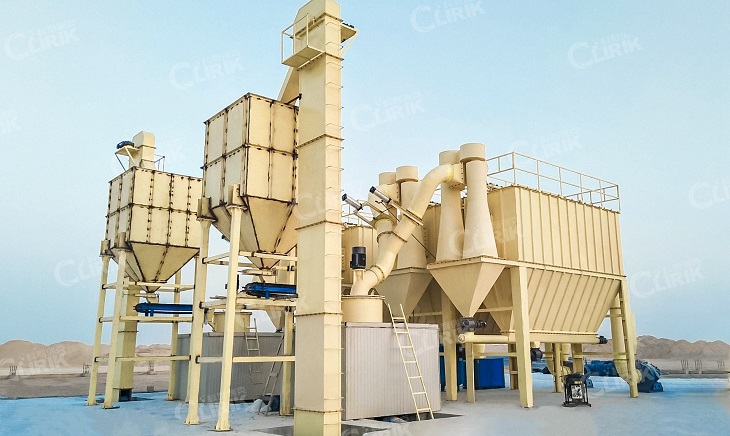 In the production of titanium dioxide by the sulfuric acid method, the early production plants used the traditionally known good pulverizer for pulverization. Very good shredder is an older type of shredder. After improvement, it has been widely used in pigments and other industrial fields. However, this kind of pulverizer has low classification accuracy for titanium dioxide products, serious wear and heat, and the fineness of pulverization is still unsatisfactory, so that the pigment properties of titanium dioxide, such as oil absorption and color reduction, cannot be improved and improved. Later, manufacturers used Raymond mills to grind titanium dioxide, but there were phenomena such as low output, severe mechanical damage, and frequent maintenance. Titanium dioxide is pulverized with a micro-grinding mill. After several years of use and exploration of CLIRIK, continuous improvement and perfection have made the output and quality of the finished product significantly improved.
Comparable with ball mill,
Titanium dioxide
micro
powder grinding equipment
has features of low cost, high capacity, easy operation; Comparable with Raymond mill for coarse powder up to 325 meshes, it can produce fine powders between 47 and 5 microns (300 to 3000 meshes).
We have established a whole production chain, the products cover micro powder grinding mill, high pressure grinding mill, ultrafine vertical grinding mill, hammer crusher, jaw crusher, screw conveyor, bucket elevator and so on.
If you are interested in our products, inquiry now, we will provide you with professional technical service solutions.