After years of material research and development, Clirik's new wear-resistant alloy steel has been successfully applied to roll, ball mill bearing and other wear-resistant parts, which gives wear-resistant parts extremely long service life and prolonging the replacement cycle of wear-resistant parts.
Main Configuration and Production
Model
CLUM1425
CLUM1632
CLUM1736
Working Diameters(mm)
1400
1600
1700
Number of rollers(pieces)
3
3
3
Number of classifier(pieces)
5
7
7
Power of classifier(Kw)
5X15
7X15
7X(15~18.5)
Main unit power (Kw)
250
315
355
Blower power(Kw)
200
250
315
Feed size (mm)
<10mm
<10mm
<10mm
Moisture of feeding material
<3%
<3%
<3%
Less than 2μm=34%
output(t/h)
11-14
13-17
15-19
Less than 2μm=46%
output(t/h)
7-8
9-10
11-12
Less than 2μm=60%
output(t/h)
3-4
/
/
Material: based on calcite
Particle size distribution: measured by micro laser diffraction particle size analyzer in British Malvern3000 instruments
What are the advantages of carbon black ultrafine vertical roller mill?
Carbon black ultrafine vertical roller mill uses the special anti-wear alloy materials for grinding roller and plate liner. Long service time for wear parts, low maintenance. The grinding curves of the roller shell and liner plate are uniquely designed, easy to form the stable material bed, low vibration, high product efficient. It is 20% higher than other equivalent vertical mill in capacity, saving 40% powder consumption compared with ball mill.
Carbon black ultrafine vertical roller mill adopting the multi-rotor classifier, the final particles size for D97 5-45 micron are attainable. Equipped with the PLC frequency converter control system, the CLUM mill can produce 2 micron (20-70%) powder and adjust powder selection patterns according to client' different requirements. It has greatly increased the final powder added value and application areas due to the advantages of narrow particle size distribution, unit form particles shape and controllable 2 micron content.
Carbon black ultrafine vertical grinding mill pressure being applied to the grinding roller auto-controlled by the PLC/DSC enables the accurate control of grinding pressure and highly efficient without manual operation. The roller shell and grinding disc liner plate gap is dual protected by electronic and mechanical caging devices to avoid the heavy vibration and impact. The reducer box and lubricating system are equipped with multiple inspection and cycle with double pumps. The sufficient lubrication and cooling of the bearings for the grinding roller is ensured therefore no excess of lubricating oil in the bearing chamber and no leakage could occur.
Carbon black ultrafine vertical roller grinding mill roller and grinding disc do not touch each other directly, there does not have the metal impact noise in low vibration. Compared with a ball mill, the running noise is 20-25db lower, which would not hurt a human's health. Hermetic seal ensures that the system operates under negative pressure. The final powder is conveyed to the final product silo without dust leakage. The environment is clean, meeting the national environmental protection requirements.
What is the working principle of carbon black ultrafine vertical roller mill?
Carbon black ultrafine vertical roller mill mainly consists of the motor,reduction gear,grinding rollers,grinding plate,pressure-applying device,classifier,mill body.oil station ,and electrical system.
Carbon black ultrafine vertical roller mill grinding plate is rotated by the main motor via the reduction gear. Meanwhile, high pressure air enters the mill interior via inlet. Materials then fall onto the center of the grinding plate in rotation by the screw conveyor feeder. Due to the centrifugal force, the materials evenly move from the center of the grinding plate towards its fringe. While passing across the track in the grinding plate, large blocks of materials are crushed and grinded directly by the grinding roller. The fine particles form the material bed, owing to squeezing, where the inter-particle crushing takes place until grind to the fine powder.
Carbon black ultrafine vertical roller grinding mill fine powder continue to move towards the fringe of the grinding plate until they are taken away by strong air flow at the air ring. While the materials along with the air flow pass through the separator located above the grinding plate, the coarse particles return to the grinding plate for re-pulverization due to the action of the rotor blade, the fine particles along with the air flow leave the mill interior and are collected and discharged as finished powder product by the powder collector.
Which materials can carbon black superfine vertical roller mill grind?
Carbon black ultrafine vertical roller mill can grind non-flammable and non-explosive materials under 7 (the Moh's hardness), such as quartz, dolomite, feldspar, calcite, talcum, barite, fluorite, iron ore, copper ore quartz, especially for slag, cement clinker, zircon sand, fly ash and carborundum, coal, etc.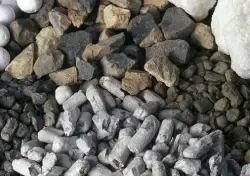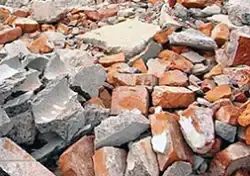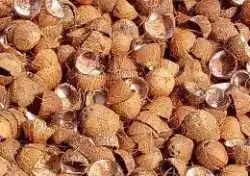 Why did you choose Clirik as your carbon black ultra fine vertical roller mill manufacturer?
Shanghai Clirik Machinery Co., Ltd, located is a large professional manufacturer with import & export rights specializing in research, manufacture and sales of crushing machinery, mining equipment, and grinding machines, such as micro powder grinding equipment, ultra-fine grinding equipment, stone grinding equipment, mineral grinding machine, hammer crushers, jaw crushers and associated accessories.
Below is the video of the production workshop. If you want more information, please click here to contact us.
We have engaged in crushers and micro powder grinding mill equipment for over 8 years. has strong capability in R&D, design and manufacturing.
​To better meet the challenges of modernization and the needs of international market competition, Clirik still insists on communication and cooperation with prestigious scientific research institutions from both home and abroad to strengthen its ability in machinery design, production, maintenance, testing and reform.
In addition, with the joint efforts of the experienced sales team and our circumspect after-sales service chains, our products have been exported to more than dozens of countries and areas all over the world like Eastern Europe, Middle East, Africa, Southeast Asia, South America, Oceania, etc.
FAQ
1. Are you a middle man or manufacturer?
Our Shanghai Clirik Machinery is a professional mining equipment manufacturer.
2. Buy carbon black ultrafine vertical roller mill to provide after-sales warranty service?
The main machine provides a one-year warranty service, and we have sufficient spare parts inventory. You can ship 7-15 days after your order.​
3. What modes of transportation do you have?
We have land transportation, sea transportation, air transportation and other modes of transportation. You buy each item we will verify the packaging, to ensure that you can receive the goods for installation and production.
4. What payment methods can we accept?
Accepted Delivery Terms: FOB, CFR, CIF, EXW, CPT, DDU, Express Delivery
Accepted Payment Currency: USD
Accepted Payment Type: T/T, L/C, Western Union