Limestone powder grinding mill in India
About the customer
Customers found us through our official website. Before our sales communicated and learned that customers used traditional Raymond mills to grind and process limestone powder, because the downstream market is no longer only satisfied with the use of powders below 325 mesh, and requires finer powders. . Therefore, he needs to purchase new equipment to process limestone powder and open up more markets.
Because customers are also "old people" in this industry, they know the points that need to be paid attention to when choosing a machine. We saved a lot of trouble in communication and recommended our main product: HGM series limestone ultra-fine powder grinding mill machine for him.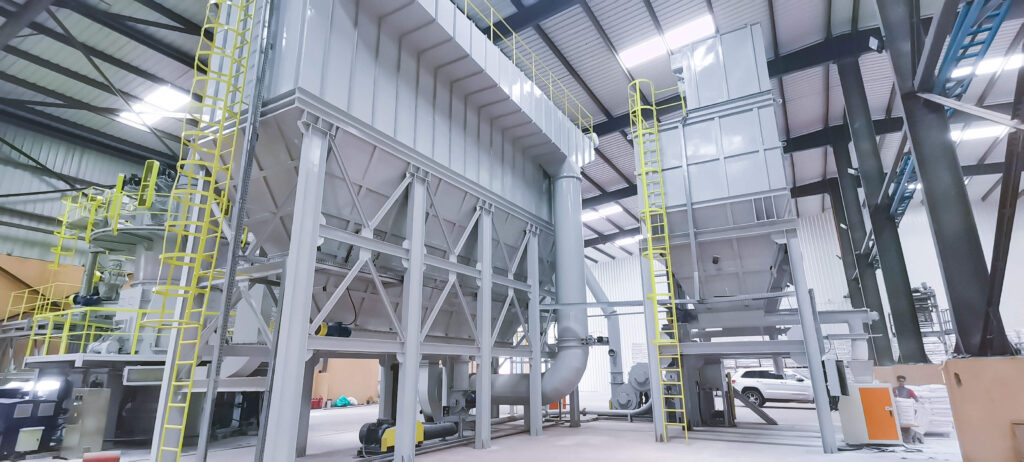 Project Name: 5 ton limestone powder grinding plant in India.
Raw material: 0-20mm limestone (Cao > 81.6%, humidity < 0.1% H2O)
Finished product size: 800 mesh calcium carbonate powder
Equipment configuration: 1 sets of HGM100 ultra fine grinding mill
Purpose of finished product: Plastics, coatings, adhesives, etc.
Product advantage
Indian customers are notoriously "picky", from product quality to product price, they hope to buy the best product at the lowest price. So why are they willing to choose Clirik's Limestone powder grinding mill?
1. Our machine can meet his more basic needs and can grind limestone to more than 500 mesh, and our limestone mill can also grind higher fineness, which can be freely adjusted between 325-2500 mesh, if the customer In the later stage, I also want to grind limestone powder with higher fineness, and it can be processed without updating the equipment.
2. Our machines are very flexible. Our Limestone powder grinding mill can process all mining materials with a Mohs hardness below 9. If customers need to develop other ore powder markets in the later stage, they don't need to buy new equipment. It is really "one machine" Use more".
3. Our machine does a good job of noise reduction, compared with traditional grinding equipment, our Limestone powder grinding mill is more silent. It can provide a comfortable working environment for the staff.
4. We pay attention to environmental protection. The problem of dust leakage is considered in the early design of our equipment, so dust removal equipment is added, which not only protects the environment, but also protects the health of the staff.
5. Our Limestone powder grinding mill is made of more wear-resistant materials, which can effectively reduce the cost of maintenance and replacement parts. Saving costs means increasing customer benefits.
6. Our Limestone powder grinding mill adopts intelligent control, easy to operate, and can effectively save labor costs for investors.
Limestone Powder Ultrafine Grinding Mill
Modle : HGM Series
Finished Size: 325-3000 mesh
Processing Ability: 1-45 t/h
Max Feeding Size: 10-25 mm
MQQ : 1 Set
Price: 59999- 159999 $
Range Of Application: Limestone,Calcium Carbonate ,Talc ,Kaolin,Gypsum ,Kaolin,Bentonite,Dolomite…
Limestone powder uses
Limestone is mainly composed of calcium carbonate (CaCO3). Lime and limestone are a large number of raw materials used in building materials and industry. Limestone can be directly processed into stone and fired into quicklime.

1. Limestone powder can be used as filler, such as filler for epoxy adhesive;
2. As raw material, it can be used to produce calcium carbide, soda ash, bleaching powder, etc. it is also used in tanning, wastewater purification, calcium hydroxide and various calcium compounds;
3. It can be used as building materials, metallurgical flux, cement accelerator and fluorescent powder flux.
4. It can also be used for refractory and desiccant;
5. Used for acid wastewater treatment and sludge conditioning;
Processing Flow
After crushed by hammer crusher, the limestone become small limestone lumps less than 20mm and are sent to storage hopper by elevator, and then evenly sent to the upper distribution plate of the turn plate by vibrating feeder and sloping feeding pipe.
When the ultra fine grinding mill is at work, the main bearing and each dial are driven by electromotor of main equipment through reducer, and all the grinding rollers are rolling in the ring channels driving by dial through plunger.
The limestone are driven to the edge of the turn plate by the centrifugal force and fall down into the grinding chambers where the materials are repeatedly pressed, crushed and grinded by the rollers.
Then the limestone fall into multiple layers and to be crushed and ground continuously to micro powder.
The high-pressure air blower constantly inhales air within the grinding mill and, in turn, the airflow with crushed materials are brought to the classifier whose high-speed impeller will screen the airflow: the unqualified particle size will fall and return to the mill for being reground while the qualified particle size mixed with air will go into the cyclone powder collector.
Most of the qualified limestone powders will fall and exit from the discharging valve at the bottom; a small proportion of the fine powders, with airflow, moves to the dust cleaner, and clings to the surface of the filter bags.
At the same time, the fine limestone powders clinging to the surface fall down by the sudden vibration of the filter bags, which is caused by the instantly ejected high-pressure gas controlled by the pulse valve.
The limestone powder from the above two lots are sent by the conveyor at the bottom to get finished powders packed. In addition, filtered clean air will be emitted from the air outlet of muffler in the end.
If you know more about the case or product information can click here to consult us, our sales manager will contact you later, he will give you the appropriate product advice and production line plan according to your needs.