Application of Ultrafine Ring Roller mill in Non-metallic Mineral Powder Processing
The
ultra-fine ring roll mill
produced by Shanghai Kelirik is a recently developed mill that is suitable for all kinds of ore milling and set off the trend of the ore milling industry. The ultra-fine ring roller mill is mainly composed of a machine body, a machine base, a crushing device, a classifying device, a discharging system, a transmission device and a motor. Today, Xiaobian mainly introduces the application of our
ultra-fine ring roll mill
in the processing of non-metallic ore powder.
Smashing process of superfine ring roll mill
1. Broken raw materials
The calcite bulk material is crushed by the crusher to the incoming fineness (15mm-50mm) which can enter the mill.
2. milling
The crushed calcite pieces are sent to the storage hopper through the hoist, and then uniformly and quantitatively fed into the mill grinding chamber through the feeder for grinding.
3. Grading
The ground material is classified by a grading system, and the unqualified powder is graded by a classifier and returned to the main machine for re-grinding.
4. Collection of finished products
The fine powder conforms to the gas flow and enters the dust collector through the pipeline for separation and collection. The collected finished powder is sent to the finished silo through the discharge device through the discharge port, and then uniformly packaged by the powder tanker or the automatic baler.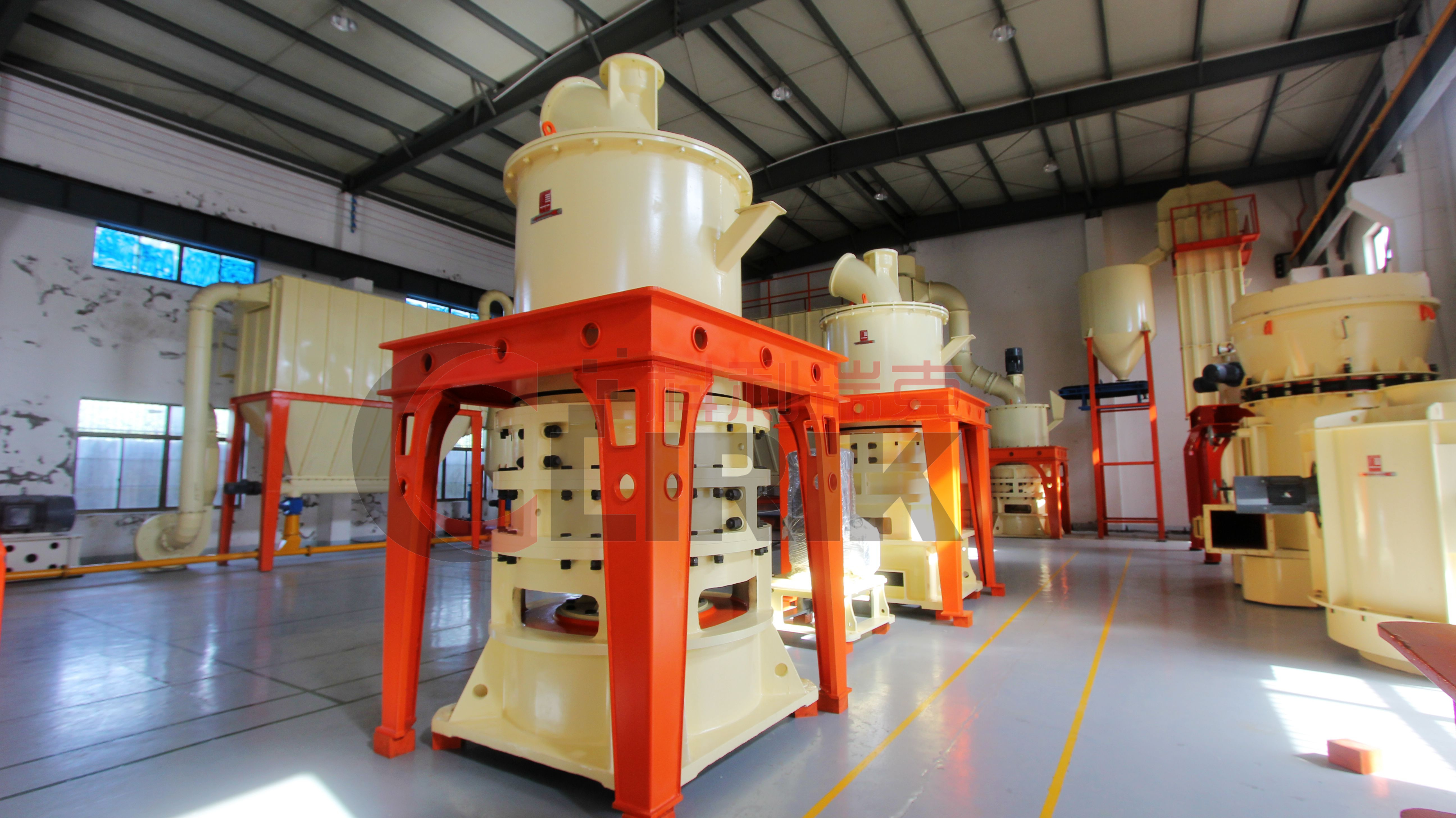 1. Investment and high efficiency
2. High classification accuracy
3. Low energy consumption
4. Work is stable and reliable
5. Higher specific surface area