gypsum grinding mill complete set production line price in mauritania
gypsum in mauritania
it has been proven that there is about 4 billion tons gypsum in mauritania. the chiefly gypsum products are from the mining mountain in the north of nouakchott. every year, 100 thousand tons gypsum are produced here. but many of the scale of the gypsum crushing plants are quite small. supposing large scale gypsum production line in mauritania can be built, the capacity will greatly increased.
CLIRIK gypsum grinding mill complete set production line for in mauritania
gypsum grinding equipments contain gypsum crushers and gypsum grinding mills. the gypsum crushers consist of gypsum jaw crusher, gypsum impact crusher, gypsum hammer crusher and matched equipments like vibrating feeder, vibrating screens.CLIRIK jaw crusher are widely used in various of mining crushing plants, such as iron ore crushing plants, tin ore grinding plant, granite crusher plants, gold ore beneficiation plants and lizenithne production line and so on. in the gypsum crushing plants, jaw crushers are used as primary crushers, crushing big raw material to small ones. CLIRIK has series of models jaw crusher for different capacity production line. these models fit for 50~1000tons mining grinding plants very well.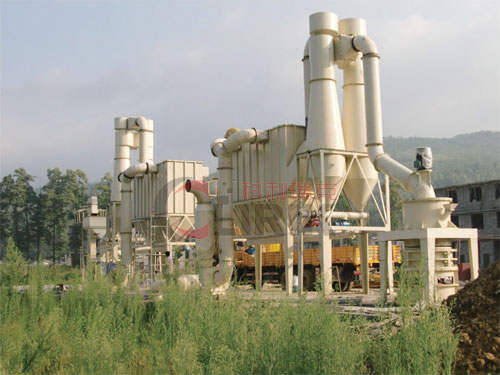 gypsum grinding mill complete set production line in mauritania
for gypsum are quite soft, it is easy to be crushed by CLIRIK impact crusher and hammer crushers. if the capacity is not very small, CLIRIK impact crushers are the best choice. CLIRIK impact crushers well satisfy different customers's requirements. our latest pfw series impact crusher controlled by hydraulic system. customers can adjust the discharge opening size easily. by using CLIRIK impact crushers, producers can produce different sizes of final products, such as 40~20mm, 20~10mm, 10~5mm and 5~0mm, etc. if some customers just want to build micro gypsum crushing plants, our hammer crusher are good choice for them. by using hammer crushers, producers can produce big gypsum powders (such as 0~1mm) directly.
Clirik gypsum grinding mill complete set production line for sale
the gypsum grinding mill complete set production line usually mainly consist of hammer crusher , main unit, Frequency conversion classifier, powder collector, pulse dust cleaner,high pressure positive blower, air compressor, muffler, electrical apparatus control system, sound-proof room, crusher, bucket elevator, storage hopper, and vibrating feeder.
. CLIRIK HGM series grinding mill are very popular in great many countries, such as australia, brazil, canada, thailand, malaysia, south america countries and africa countries. every year, a number of HGM series grinding mill are shipped to different countries. its good market depends on the advantages of CLIRIK HGM series grinding mill, for example:
● High Efficiency
● Long lifecycle of spare parts
● High safety and reliability
● High fineness, flexible adjustment
●Environment-friendly
●Advanced intelligent speed control device
gypsum grinding mill complete set production line price in mauritania
If you plan to invest in mauritania gypsum industry and build gypsum production line there, just be free to contact us. we would like to help you solve the problems with you together and build the mauritania gypsum crushing plants and mauritania gypsum grinding plants for you. chat with our engineers on-line, you can get answers immediately; leave your email address or your phone number, we will get in touch with you within 24 hours. we would like to help you solve your problems with you together.