How to avoid the daily use of powder grinding equipment failure?
Shanghai clirik is a high-tech enterprise specializing in the research, development and manufacture of milling equipment, ultra fine grinding equipment, high pressure micro grinding equipment and tricyclic powder
grinding equipment
. Wide range of products can be used for mining, construction, building materials, chemicals, roads and other industries for milling, crushing and micro-power operations.
Recently received feedback from customers, would like to know how to avoid the failure rate of the powder grinding equipment in the production process, our technical staff to provide customers with the following reference, hope to help users of powder grinding equipment.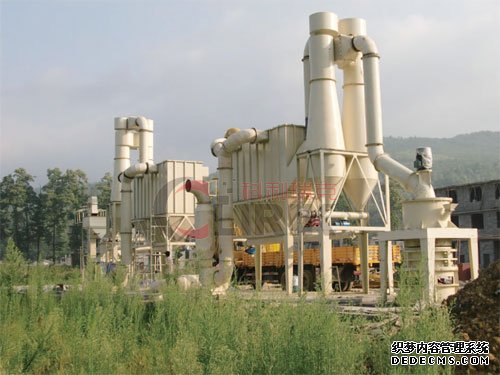 Any machine used for too long is prone to the phenomenon of increased failure rate, the failure rate increases will lead to greatly reduced the service life of the machine, the most effective way is to do a good job in the daily maintenance of the powder
grinding equipment
.
1.In accordance with the requirements of micro-grinding to each refueling point plus lubricating oil every day,the only way to ensure adequate lubrication of all bearings, extending bearing life.
2, Powder grinding equipment not only to restraint friction wheel between the bearing and the friction torque at start-up, but also to restrain the moment of inertia of the rotating cylinder and material, and therefore should choose to start a large torque motor.
3, every month to the host and reducer bearing plus butter, to ensure the bearing lubrication.
4, clean up the body of excess material, close the dust collector, and finally turn off the total power to complete the production operation.
5, If a sudden blackout, turn off the heat, so that the natural cooling powder grinding equipment, and cleaning equipment.
6, after each job must promptly clean up the residue inside the powder grinding equipment, increase the temperature rise rate.
If you have other questions about
powder grinding equipment
, you can leave a message on our website, our technical department staff will send you a message for detailed answers, thank you!