Powerful micro powder grinding mill
The
micro powder grinding machine
newly developed by our company is an upgraded version of the grinding machine. The traditional grinding machine only has the function of grinding and pulverizing. The micro powder has the function of large output and large grinding fineness. The fine grinding machine is a new large-volume superfine mill equipment developed by many engineers from Clirik with many years of production experience.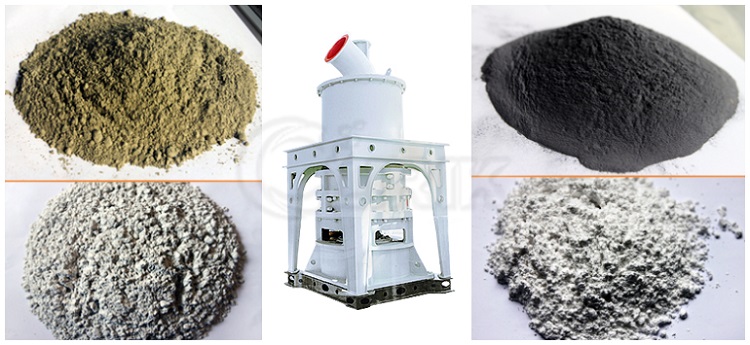 The operation principle of the
micro powder grinding machine
: firstly, the broken stone is evenly placed in the grinding equipment through the equipment, and the ore enters into the milling machine and is crushed by the grinding roller and the grinding ring to realize the crushing, and the wind is blown through the fan. In the mill, when the degree of pulverization reaches a certain level, it will be blown into the analyzer. If it is not required, the ore will be blown and left in the mill to continue grinding; the powder is blown into the analyzer by the fan and then air-selected. If the fineness requirement is reached, it will enter the cyclone dust collector with the airflow, and the air separation will be carried out through the equipment and then the finished product will be discharged from the discharge opening. If the fineness is not required, the grinding will continue to be sent into the grinding machine, although the front is also the wind selection. The difference between the two is not explained here.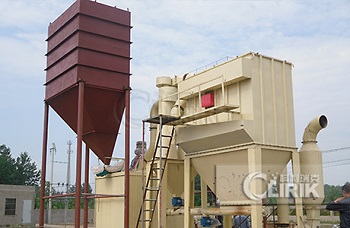 Since mill production is a high dust operation, I need a dust collector here. The airflow from the analyzer is discharged into the atmosphere after being purified by the dust removal equipment, so there is no need to worry about the pollution problem. The environmental protection issue, the Clirik micro powder grinding mill also helps you solve it. Of course, your factory production will be smoother, not only can be put into use, but also will not stop your factory because of environmental problems. Production, delay process, micro powder mill is one such excellent grinding equipment, which is also the pillar of the development of the clirik company.