How to make the vertical grinding mill cooling system to fully release heat?
In the case of long-time operation, the vertical
grinding mill
bearings will appear fever phenomenon,grinding mill grinding room friction between components will also cause rapid heating,especially in the high temperature outdoor, grinding fan cooling system is particularly important, we have to find a reason for the body temperature and then targeted solution.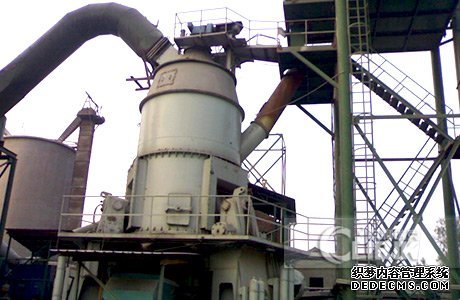 Friction Heat between Ore Materials: Vertical
grinding Mill
There are many types of ore that can be ground. Such as limestone and dolomite, can be ground in ultra-fine vertical grinding mills.However, during the process of rock grinding, the collision between these stone will cause the vertical mill to heat up more seriously. Therefore, the cooling system of the grinding mill is very important, and to a certain extent, it determines the stability of the machine running and accessories to life.
As vertical grinding mill bearings bear a relatively large load, so grinding mill bearing wear is not small, so users in the purchase of ultra-fine vertical grinding mill, we must pay attention to the overall quality of ultra-fine grinding mill, and more to check the grinding mill cooling system.Also note that the problems between the vertical mill bearing cover and bearing, that require downtime to remove bearings, trim friction parts.
If you are interested in our ultra-fine vertical
grinding mill
, or you need more professional advice, you can give us a message, we will provide you with solutions to your mailbox, thank you for your stay.