Different uses of the grinding Mill finished product fineness requirements
Heavy calcium powder is the abbreviation of heavy calcium carbonate, is relatively stable in the air,heavy calcium powder is made of natural carbonate minerals, is commonly used powder inorganic filler, by the
grinding mill
on the natural carbonate minerals such as calcite, marble, limestone and ground.Different use of heavy calcium powder on the fineness requirements is different.
1, the construction industry with dry mortar, concrete in the heavy calcium powder
Dry powder mortar with heavy calcium powder 325 mesh, you can use Raymond mill processing, calcium carbonate content: 95% calcium carbonate in the construction industry has an important role in the concrete, Raymond Mill can be grinding and other industries more than 300 kinds of materials Of high-fine powder processing, finished product size 30-325 mesh range adjustment, not only can reduce production costs, but also can increase the product toughness and strength.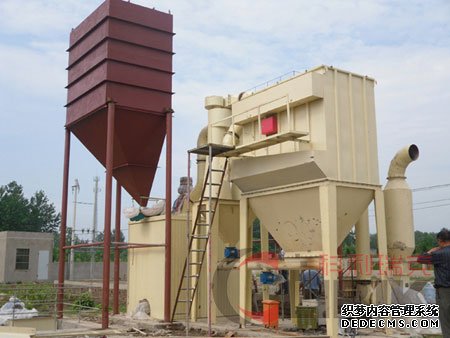 2.fineness requirements for artificial marble industry
Artificial marble with calcium powder: 325 mesh, calcium carbonate content: pure no impurities in the case of content is 98.5%, calcium carbonate has been widely used in artificial marble production, Raymond Mill or vertical mill can be achieve this industrial demand for better powder
Dishui powder grinding mill choice depends on the specific use, different industries have different requirements for fineness.
Grinding mill
type how to choose, it is particularly important, because it affects the use of different areas of the effect.Therefore, in the pre-use, we must do a good job of inspection and analysis, so as to improve the efficiency of heavy calcium powder production line to speed up the progress of the project.
If you are interested in our
grinding mill
, please leave your mailbox or cell phone number on our website.Our technical staff will contact you as soon as possible, thank you!