Mining Grinding Mill Types
There are many grinding mill types in mining field. Mining grinding mill are used to reduce the size of materials through grinding and crushing. Size reduction is an important part of a wide variety of industrial processes. Grinding mill suppliers provide pulverizers that can be used on many different material, including brick, shale, coal, concrete, limestone, calcite, feldspar,mica, cement, slag, etc. Because there are so many uses of mining grinding mill, and because they are used to process such a wide range of materials, an equally wide range of pulverizer configurations is necessary to accommodate them. As one of China grinding mill supplier, here we would like to introduce the mining grinding mill types.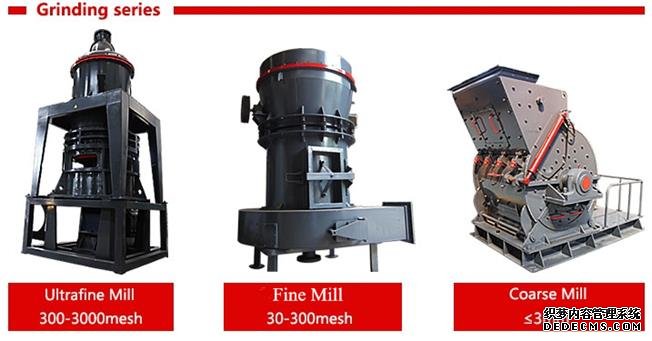 Mining grinding mill, it can mainly be devided into 3 types according to the size reduction: small particles grinding mill, fine powder grinding mill and super fine grinding mill. Small particles grinding mill crush raw material in 0-40 mm partical size.Crushers are designed to reduce the size of large, dense materials such as rock and stone to gravel or dust. Primarily, crushers are used for size reduction, easy disposal or recycling and to simplify differentiation of materials. The common used crushers include hammer crusher, jaw crusher, impact crusher, cone crusher, etc. Fine powder grinding mill process raw material in fine powders, finener than flour. The common used fine powder grinding mill has Raymond grinding equipment, ball mill, etc. Super fine powder grinding mill can process raw material in 5 micron powder. The common super fine powdegrinding mill has micro powder grinding mill, jet mill, etc.
Shanghai Clirik Machinery, 25 years on mining grinding mill.

Any needs or questions, please leave a message or chat with our on line service now! Your satisfaction is our pursuing.