How much is a small stone Grinding Mill?
The price of stone
Grinding Mill
depends on the materials to be processed to determine which type of grinding mill to use. The most widely used in industrial applications is Raymond grinding Mill. The Raymond grinding Mill of CLIRIK Machinery is based on the traditional Raymond grinding Mill, Combining the actual situation of users using grinding mill equipment for many years, the patented product developed by itself has created a new era of high efficiency and low energy consumption in low-priced industrial milling equipment.
Stone
grinding mill
are widely used in barite, calcite, potash feldspar, dolomite, fluorite stone, ash, talc, marble, limestone, cement, phosphate rock, gypsum, glass, activated clay, activated carbon, bentonite, kaolin , Insulation materials and other Mohs hardness of not more than seven, the humidity is less than 6% of the non-flammable and explosive variety of ore. The finished product fineness can be adjusted between 0.613mm and 0.033mm.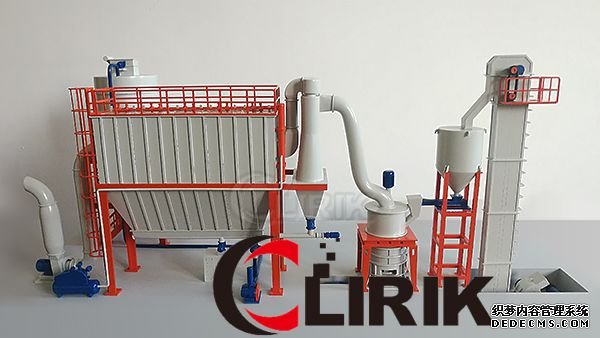 Unique design, compared with other grinding mills, the output is increased by 20-30% under the same power and the rolling force of the grinding roller the material is increased by 800-1200kg under the high pressure spring. This type of grinding mill has a wide range of particle sizes, with the coarsest diameter up to 0.95 mm (20 mesh), subdivided particle size up to 0.033 (425 mesh), and the smallest material up to 0.013 mm (1000 mesh). It is worth mentioning that the dust removal effect of the pulverizer grinding mill completely meets the national dust emission standards. Analysis and adjustment are more convenient, the electrical system adopts centralized control, and the grinding mill workshop can basically realize unmanned operation, and the maintenance is also very convenient.
The
grinding mill
uses electromagnetic vibration to feed the material uniformly and is easy to adjust, if you are interested in the grinding mill, or you want to know more details, welcome to contact us.