What's a Efficiency Gypsum Grinding Mill?
Gypsum grinding mill
is a very common stone powder making machine that can be used in including gypsum and other more than 300 kinds of minerals powder making. There are many different kind of
gypsum grinding mill
, and many different models, but today, we just talk about Clirik HGM ultra fine powder making grinding mill.

What's HGM Gypsum Grinding Mill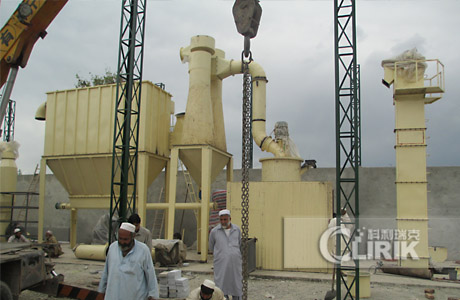 Brand: Clirik
Model: HGM80/HGM90/HGM100/HGM125/HGM1680
Feeding Size: 10-25mm
Output Size: 300-2500 mesh
Capacity: according to different powder fineness processing, capacity will in the range of 1-45 t/h
Application: mining, chemical, construction, food, plastic materials, filler materials and other many areas
Minerals Application: calcium carbonate, limestone, dolomite, carbon black, barite, mica, kaolin, fluorite, marble and so on
Mainly Wear Parts: grinding ring, grinding roller...

Gypsum Grinding Mill Development History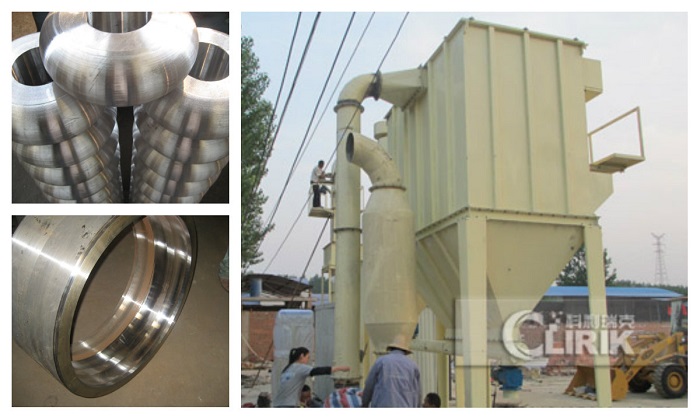 HGM
gypsum grinding mill
is developed from the Raymond mill(one of the most traditional powder making machines). As we all know, the first Raymond mill was invented at early 19th . With other industries areas continue improve need of fine, superfine powder, the gypsum grinding mill come at that time. Compare with the old powder making machines, the gypsum grinding mill can bring more benefits to customers.
1.Vertical structure, occupies small area.
2.Passing ratio achieves 99%.
3.Driving system of main frame adopts airtight gearing and pulley, drives smoothly and operates reliably.
4.Main parts of the whole plant are made from cast and steel of high quality.
5. Centralized controlled Electric control system , highly automated.
Technical Data of Gypsum Grinding Mill
Model
HGM80
HGM90
HGM100
HGM125
HGM1680
Ring Diameter(mm)
800
900
1000
1250
1680
Ring Number (PCS)
3
3-4
4
4
4
Roller Number(PCS)
18-21
24-29
28-36
30-44
30-40
Main Shaft Speed (r. p. min)
230-240
200-220
180-200
135-155
120-130
Input Size (mm)
≤10
≤10
≤15
≤15
≤20
Finished Size (um/mesh)
74-5
(200-2500)
74-5
(200-2500)
74-5
(200-2500)
100-6
(150-2000)
100-9
(150-1500)
Capacity (t/h)
0.4-4.5
0.6-6.5
1-9
2-16
3.8-30
Outlet Size L*W*H (m)
13.9*4*6.2
14.7*4.8*7.2
18*4.6*8.6
14*9*10.25
26.3*7.5*11.9
Note: This specification is just referencing, any changes are subject to the products.