2500 mesh limestone ultra fine grinding mill price
The price of
ultra fine grinding mill
is a problem that customers pay more attention to in the market. Because of the existence of traditional Raymond mill, such as low fineness, high failure rate, high noise, high power consumption, etc. After discovering the problem, we must improve the problem. Therefore, through continuous improvement and innovation, our company has produced a new series of Raymond mill products based on the traditional Raymond mill: Raymond mill, high-pressure suspension roller mill , ultra-fine vertical mill,
ultra fine grinding mill
and other milling equipment, in the era of rapid development. Milling equipment occupies a certain position in the field of powder.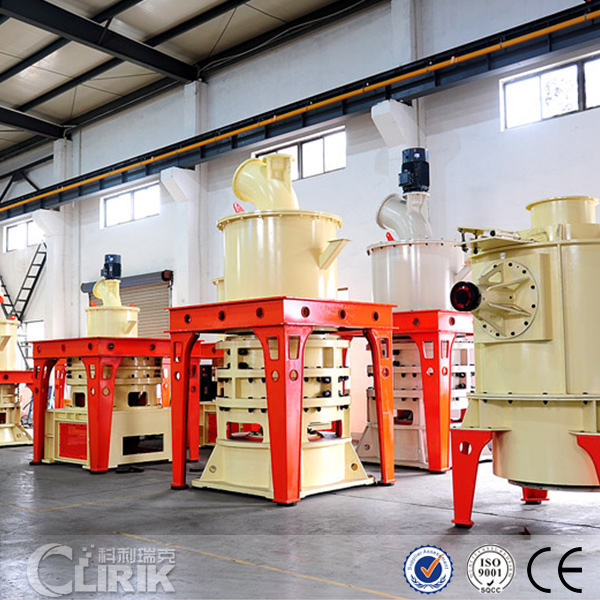 The
ultra-fine grinding machine
is based on the production of industrial mills by our company for many years. Based on the principle of fluid mechanics, the ultra-fine grinding machine is designed and designed to be comparable to the airflow grinding. The fineness can reach 3000 mesh. And with high adjustability, it is a highly efficient mill. It has a feed size of ≤20mm and a production capacity of 0.5-45t/h. It is applied to feldspar, talc, barite, marble and so on. Shanghai Clirik
ultra fine grinding mill
is a super-fine grinding machine developed by investing a lot of manpower and material resources. It can realize high-yield, high-efficiency, environmentally friendly and low-carbon production of ore milling. The price and configuration of related ultra-fine grinding machine It needs to be adjusted according to customer needs, scientific and reasonable, and cost-effective.
Due to the good development prospects in the field of powders, the number of manufacturers of grinding equipment on the market has also increased significantly. Shanghai also has a grinding equipment base. It is necessary to choose a cost-effective machine to visit Shanghai, and the grinding mills in Shanghai. So which one should I choose? Here, we recommend
Shanghai Clirik Machinery Co., Ltd.
, a manufacturer specializing in the production of milling equipment. The factory has more than 30 years of production experience. During the period of innovation, it has paid a lot of effort for each piece of equipment. Its quality and The service has been approved by most powder users and it has been proven that Clirik's milling equipment is capable of processing ore materials and can be adjusted between 300-3000 mesh.