Application of ultra fine grinding mill in the field of calcium carbonate
Calcium carbonate, commonly known as limestone powder, is found in rocks such as calcite, marble, and limestone. It can be processed by mill equipment to obtain pure calcium carbonate powder. The main use of calcium carbonate: 200 mesh fineness can be applied to various feed additives, 300 mesh fine powder can be used in plastics, rubber, paint and other fields, 400 mesh calcium carbonate can be used in chemical industry for Manufacture of gussets, etc., 400-600 mesh calcium powder can be used in the production of toothpaste, soap, as well as high-fine calcium powder can be used in paint, plastic, paper and other fields. For the processing of calcium carbonate, it is recommended to use the Shanghai Clirik
ultra fine grinding mill
.
We know that calcium carbonate micro powder processed by high-pressure mill after Raymond mill may not meet the requirements of customers in terms of fineness. With the development of society, customers have higher requirements for calcium carbonate micro powder, and calcium carbonate powder The higher the fineness, the greater the utilization value, the higher the activity, and the wider the application range in the industry. Therefore, many manufacturers add ultra fine grinding mill to the coarse powder. Production of ultra-fine calcium carbonate micro powder, ultra-fine calcium carbonate micro powder refers to fine powder of calcium carbonate with a fineness higher than 1000 mesh. After processing by
ultra fine grinding mill
, the range of application of calcium carbonate is obviously expanded, such as stone papermaking project, plastic , the rubber industry, etc., greatly improved the value of calcium carbonate micro powder.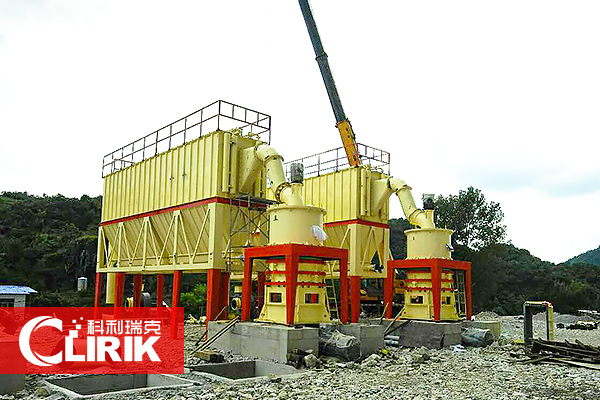 The development of
ultra fine grinding mill
also provides strong power support for the development of calcium carbonate micro powder. From the perspective of the domestic ultra fine grinding mill market, the mill is diversifying into types, fine-grained, and environmentally friendly equipment. In the future, the development of ultra fine grinding mills is focused on energy conservation, environmental protection and efficiency. But the challenges of the future cannot be ignored. Equipment advances occur every day, and technology is innovated every day. Therefore, in the field of powder, we must constantly pursue the way forward in the field of powder.
As a manufacturer of grinding equipment, Shanghai Clirik produces a wide range of
ultra fine grinding mill
to meet the various production needs of users, and because of the large demand in the field of calcium carbonate, some customers There is a great demand for processed powders, so it is necessary to continuously improve and make up for some of the deficiencies of the machine, and constantly improve and achieve the ultimate goal. To complete these, it is necessary for the technicians of Clirik and the installers to be careful with the work. Patience, constantly improve yourself.