Introduction to the project with an annual output of 120,000 tons of calcium carbonate powder for the ultra fine vertical mill production line
What equipment can be used to grind calcium carbonate powder? Clirik has Raymond mills, vertical mills, ultra-fine mills, ultra-fine vertical mills and other equipment to meet the production needs of calcium carbonate grinding with different fineness and capacity. Recently, a calcium carbonate powder
ultra fine vertical mill
production line with an annual output of 120,000 tons organized and constructed by Clirik was officially put into operation. Customers and friends are very satisfied with the grinding effect and production efficiency of this milling production line. They are very satisfied with the quality of Clirik's products. After-sales service is greatly appreciated. Thank you for your support and trust from new and old customers and friends, and thank you for your tolerance and understanding as always.
Project case introduction of

ultra fine vertical mill

with an annual output of 120,000 tons of calcium carbonate powder
Calcium carbonate is a relatively common non-metallic ore. For grinding calcium carbonate powder, a professional mineral powder mill can be used to increase production. Clirik became attached to the customer, communicated with the customer before sales, and then learned about the customer's grinding needs, from a professional point of view, recommended the customer the large-scale high-efficiency ultra-fine vertical milling equipment, the whole milling production line program design, Organize construction, installation and commissioning. At the current stage of production, the Clirik team has actively cooperated and made overall arrangements to provide customers with strong technical support and after-sales service guarantee for their milling projects.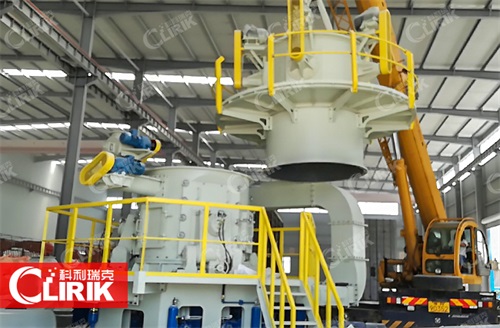 At present, the milling production line has been put into production smoothly, with high efficiency and increased production. The entire milling production line has high operating efficiency, high grading efficiency, high equipment automation, high grinding and powder separation efficiency, more reliable performance, easy maintenance, and the entire production line investment cost Low, deeply favored and loved by customers and friends.
What is the

ultra fine vertical mill

?
If you want to grind ultra-fine powder and increase production on a large scale, it is more ideal to use the new ultra-fine vertical grinding equipment developed by Clirik. This ultra-fine vertical mill is an environmentally friendly and high-efficiency mill developed by Clirik on the basis of vertical mills. It breaks through the bottleneck of ultra-fine powder processing capacity and can replace imported mill equipment to produce 7-45 μm powder. The secondary grading system can produce powders up to 3μm. The equipment has a scientific and reasonable design structure, which is highly efficient and efficient. You are welcome to visit the factory at any time.
Clirik environmental protection mill: CLUM

ultra fine vertical mill
[Output]: 1.2-40t/h
[Finished product particle size]: 7-45μm with secondary classification can reach 3μm
[Scope of application]: This mill has a wide range of applications in the fields of building materials, paint, paper, rubber, electric power, metallurgy, cement, chemicals, medicine, and food.
[Applicable materials]: Widely used in cement raw meal, clinker, power plant desulfurized limestone powder, slag powder, manganese ore, gypsum, coal, barite, calcite, bauxite, etc. Mohs hardness is below 7 and humidity is 6 Various non-metallic mineral materials within %, good grinding effect.
[Performance advantage]: Break the bottleneck of ultra-fine powder processing that is difficult for large-scale production. It can replace imported ultra-fine vertical mills. It has high grinding and selection efficiency, convenient maintenance, low operating costs, low overall investment costs, stable product quality, efficient and environmental , Significant advantages such as high degree of automation.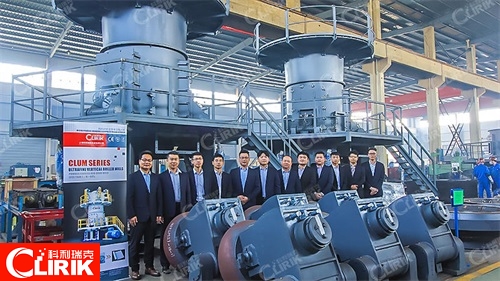 How much does the equipment cost?
Regarding the equipment quotation, you are welcome to provide us with grinding requirements, such as fineness, capacity, materials, equipment installation area and other information. Clirik has a professional plan selection and configuration plan, which can be combined with your project needs and from the customer's perspective. To match you with a reasonable equipment selection and configuration plan, the milling production line equipment quotation provided is also more reasonable.
Thanks to the customers and friends of calcium carbonate powder for choosing to cooperate with Clirik, I believe that professional calcium carbonate ultrafine vertical mill equipment is an advanced equipment that helps increase production and efficiency and create value together. Welcome to visit and inspect the mill manufacturer Clirik at any time. Clirik will work with you to create a brilliant future.
If you want to know the ultra fine vertical mill price or have any questions about ultra fine vertical mill, please do not hesitate to contact us.
Phone: 008613917147829/0086-21-20236178
E-mail: info@clirik.com
Address: No.19 Fuqing Rd, Pudong New Area, Shanghai201201,China.