What are the advantages of 600 mesh bentonite machining equipment grinding?
Today, when the fine powder market is booming, what kind of grinding mill is the bentonite machining equipment that grinds 600 mesh powder? The mill manufacturer Clirik has rich experience in processing and manufacturing. It is recommended to use
micro grinding mill
equipment to help grind 325-2500 mesh powder, which is a special equipment for fine powder projects.
An article to understand the advantages and characteristics of

micro grinding mills
Clirik's ultra-fine mill is an energy-saving, emission-reduction and environmentally-friendly mill with comprehensive mechanical crushing performance such as roller compaction, milling, and impact. The complete equipment system is mainly composed of the host, feeder, classifier, blower, pipeline device, and storage The hopper, control system, collection system, etc. are composed of scientific working principles and can meet the fine powder requirements of more mineral powder projects such as talc, calcite, calcium carbonate, dolomite, potash feldspar, kaolin, and graphite.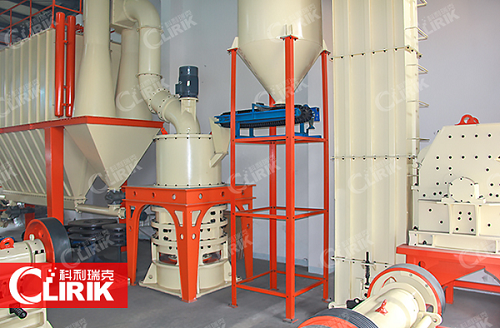 Advantage 1: Large crushing ratio and high energy utilization
The pulverizer has the advantages of high-speed impact pulverizer production of powder and low consumption, and has a product fineness close to that of a jet mill.
Advantage 2: High classification efficiency
Using a forced turbine classification system, the particle size is uniform and fine, and the fineness of the finished product can be easily adjusted between 0.04mm (400 mesh) and 0.005mm (2500 mesh).
Advantage 3: Efficient dust collection
The full pulse dust collection system is green and environmentally friendly, and the dust removal efficiency is as high as 99%. The entire workshop is clean and tidy.
Advantage 4: Less wear
The grinding wheel and grinding ring are made of special wear-resistant steel, and the equipment has a longer service life. The base of the main machine adopts an integral casting structure, which not only ensures the structural strength, but also has good shock absorption performance.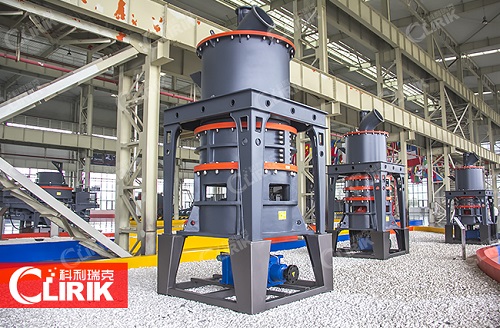 In order to meet customers' grinding needs, Clirik provides thoughtful and comprehensive after-sales service, responds to customer needs 24 hours a day, and timely understands the grinding fineness, capacity, installation area and other information before sales, and customizes reasonable equipment selection plans and product quotations; Organize safe production during sales and complete delivery work with quality and quantity; after-sales, regular return visits to learn about equipment operation, maintenance, maintenance and other related conditions, respond to customer needs 24 hours a day, provide high-efficiency localized services, and bring high levels to the bentonite ore powder project income.
Welcome to the factory at any time to learn more about the advantages of special bentonite machining equipment for grinding bentonite powder, product quotation, working principle, grinding production line plan and other details. Clirik is customer-centric and creates greater value for customers. The new
micro grinding mill
equipment is a special equipment that assists the production of 600 mesh powder.
If you want to know the
micro grinding mill
price or have any questions about micro grinding mill, please do not hesitate to contact us.
Phone: 008613917147829/0086-21-20236178
E-mail: info@clirik.com
Address: No.19 Fuqing Rd, Pudong New Area, Shanghai201201,China.