Multi-head Classifier of Grinding Equipment Successfully Tested
Multi-head classifier is the key component that our company products are used in micro grinding equipment. This classifier machine for up to six months after my company public relations efforts, the successful completion of its design and development, and production. However, the actual effect has been unclear.

Last month, general manager of the company Mr. Zhang personally lead our technical team to Zhangjiagang customer site officially began experimenting multihead classifier machine. After a month-long trial, the models of the classifier machine played a very good effect. Actually up and running more efficient than traditional classifier machine upgrade nearly doubled.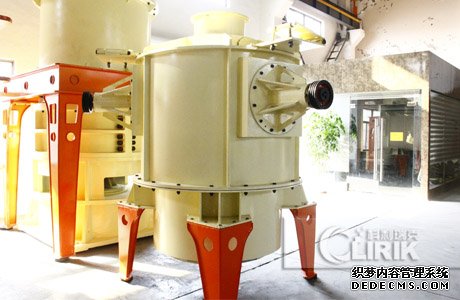 Multi-level multi-channel analyzer, multi-motor works, processed by a large pipeline powder machine selected after classifier to a number of thin tube channels, effectively reducing the delivery pressure of the pipeline, so that the pressure of a major thoroughfare powder reduced, thereby enhancing the efficiency of the classifier machine. After our testing, this type of classifier engine power and the original single analyzer same, but nearly twice the efficiency. And different classifier machine can be controlled individually, under the pressure of reproduction is not the case classifier can choose to turn off a machine, can effectively reduce the power consumption.
The successfully tested multi-head classifier machine successfully shipped back to the factory, and a number of data being tight test. The latter will put the new configuration of the device. Should you have any question of multi-head classifier of

grinding equipment

, please feel free to contact me.
Email: info@clirik.com
Tel: 86-021-20236178