We Focus on Cone Technology Development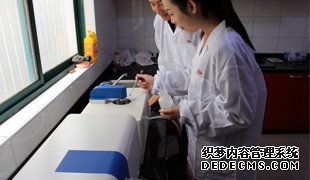 If we want to keep up with the pace of rapid developing socity, it is necessary to improve our productivity and competitiveness. In the fierce business competition, advanced machinery and equipment is equal to the advanced productivity. In recent years, grinding mill/grinding equipment in the domestic demand is very hot, which has more advantages than traditional Raymond grinding mill. In order to occupy a certain position in the market, we must focus on developing core technologies. No matter how the market changes, how fierce competition, as long as the master device sand core technology, we will be able to occupy a certain position in the market.
Grinding mill

now want to have a place in the market, only to have a high production efficiency is not enough. It still have certain advantages in environmental protection and sustainable development of resources to an absolute position in the market. Grinding mill/grinding equipment research and development should focus on the core technology in these areas.
Shanghai Clirik R & D facilities core technology, not only pay attention to the above points, but also pay attention to their own grinding mill automation, intelligent, grinding mill/grinding equipment in production to reduce energy consumption through energy-saving and so on; using dust and other assist devices, reducing pollution and waste of resources and effective reuse. Shanghai clirik in research and development of core technologies grinding mill/grinding equipment increased R & D efforts, but also to be able to make out of the stone grinding machine to meet all customer needs.
Email:

info@clirik.com


Tel: 86-021-20236178