Algeria customer visit -ore powder grinding mill
Algeria customer visit
On April 24, 2023, Shanghai Clirik Machinery Co., Ltd. welcomed an important customer from Algeria. Visit our HGM series ore powder grinding mill.
The client is a leading company in the field of ore powder, and is committed to developing more downstream markets for the client's ore powder. Therefore, it is necessary to build a calcium carbonate grinding production line on the original basis. During the customer visit, Shanghai Clirik Machinery Co., Ltd. showed our ore powder grinding mill products and conducted in-depth discussions on its application in ore powder.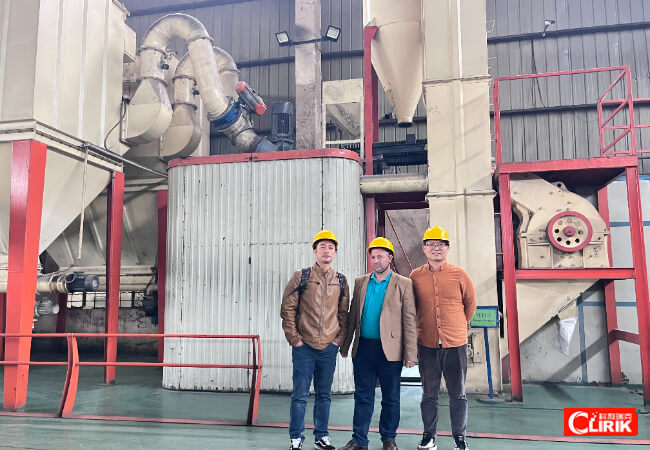 Ore powder grinding mill
Clirik's line of ore powder grinding mill is one of the most advanced in the industry. It has the following characteristics:
1. High Efficiency: These mills are designed to operate at high efficiency levels and to grind materials to a fine powder quickly and efficiently. They are typically equipped with powerful motors and high-quality grinding media to ensure optimal performance.
2. Versatility: Ore powder grinding mills are capable of grinding a wide range of materials, including hard and soft ores, minerals, and other materials. They can also handle materials with a wide range of moisture levels and particle sizes.
3. Durability: These mills are built to withstand the harsh conditions of mining operations, with rugged construction and high-quality components that are designed to last for years.
4. Low Maintenance: Ore powder grinding mill require minimal maintenance, thanks to their robust construction and high-quality components. They are designed to operate for long periods without requiring major repairs or replacements.
5. Safety: These mills are designed with safety in mind, with features like automatic shutdown systems and emergency stop buttons that help to prevent accidents and injuries.
6. Energy Efficiency: Many ore powder grinding mill are designed to be energy-efficient, with features like variable speed drives and energy-saving motors that help to reduce energy consumption and lower operating costs.
7. Automation: Many modern ore powder grinding mills are equipped with advanced automation systems that can help to improve productivity and efficiency, while also reducing the need for manual labor.
Ore powder grinding mill
Finished Size: 150-2500 mesh
Processing Ability: 1-45 t/h
Max Feeding Size: 10-25 mm
MQQ : 1 Set
Price: 59999- 159999 $
Range Of Application: Calcium Carbonate, Limestone, Kaolin, Gypsum, Bentonite, Dolomite…
Highly appreciate
During the visit, the customer expressed high appreciation for Clirik's ore pulverizer products and expressed a strong interest in cooperation. Clirik's team showed the customer how to use the ore pulverizer to improve efficiency and reduce costs in the production process, and discussed with the customer how to customize the product to meet the customer's needs.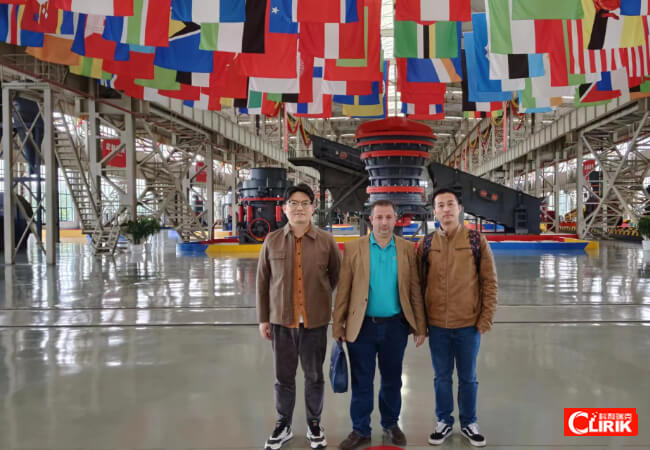 Clirik said that the customer visit was a very successful communication, and he gave high attention and support to the customer. Clirik will continue to be committed to providing customers with the most advanced ore pulverizer products and high-quality services to help customers improve production efficiency and reduce costs.
More products
In addition to HGM series ore powder grinding mill, we have a lot of other carbon black related equipment for you to choose from.